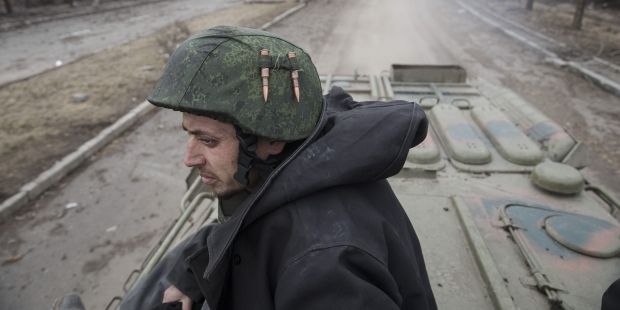 REUTERS
According to the report, local residents said that from 2300 on Tuesday the ceasefire in Horlivka had broken down, and a fierce battle took place near the town.
"A convoy with heavy weapons was moving through the town to the northwest to the area of an airport, where a series of artillery volleys was fired towards Dzerzhynsk, which is controlled by the Ukrainian military," the report says.
The militants also fired heavy weapons from the central part of the town - from the wholesale market in the area of the Kocheharka mine, through to parts of the central area of the town.
The explosions were heard in the north-western outskirts of the town. The residents observed the active use of small arms in the area of the water reservoir, which is located on the western outskirts of Horlivka.
Residents of Horlivka said this fighting was the most intense over the period of the "ceasefire" – which has in fact merely been a period of lower-intensity fighting.
As UNIAN reported earlier, the Ukrainian armed forces destroyed a militant base near Horlivka.