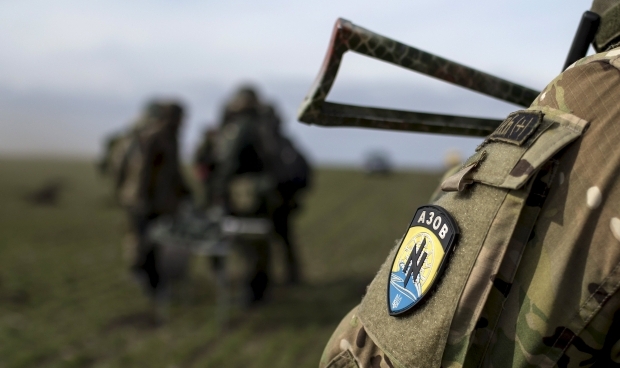 REUTERS
A group of Donbas war veterans say they are not going to withdraw from the village of Zolote-4 after today's conversation with President Volodymyr Zelensky, that's according to one of the ex-servicemen with the Azov Regiment, who identified as "Denys" (call sign "Yantar"), the one who spoke with the president earlier today.
"I don't know what his [Zelensky's] further plan is, but we'll keep on staying here while there is a threat of senseless disengagement and loss of Ukraine's territory," he told the "No to Surrender Last Roadblock" Telegram channel in a video comment.
"Yantar" has assured the intention to act within the legislative framework.
According to him, the president's message was that he simply wanted to talk with veterans who are now stationed on the contact line.
"We think disengagement of troops is scheduled to be carried out soon," the veteran added.
Read also"I'm not some loser!": Zelensky to volunteer during visit to disengagement area
As UNIAN reported earlier, President Zelensky on Saturday visited Zolote-4, where he met with volunteers of the National Corps and veterans of the Azov Regiment, who had been in the settlement since early October, opposing the idea of disengagement of forces in the area.
Disengagement of forces in Zolote and Petrivske was set to begin on Oct 7. It was postponed amid enemy violations of the ceasefire.
Foreign Minister Vadym Prystaiko said that in order for Ukraine to launch the disengagement process, ceasefire must hold for at least seven days.
Subsequently, the President's Office reported that the disengagement of forces in Zolote had been postponed due to enemy shelling in the area.