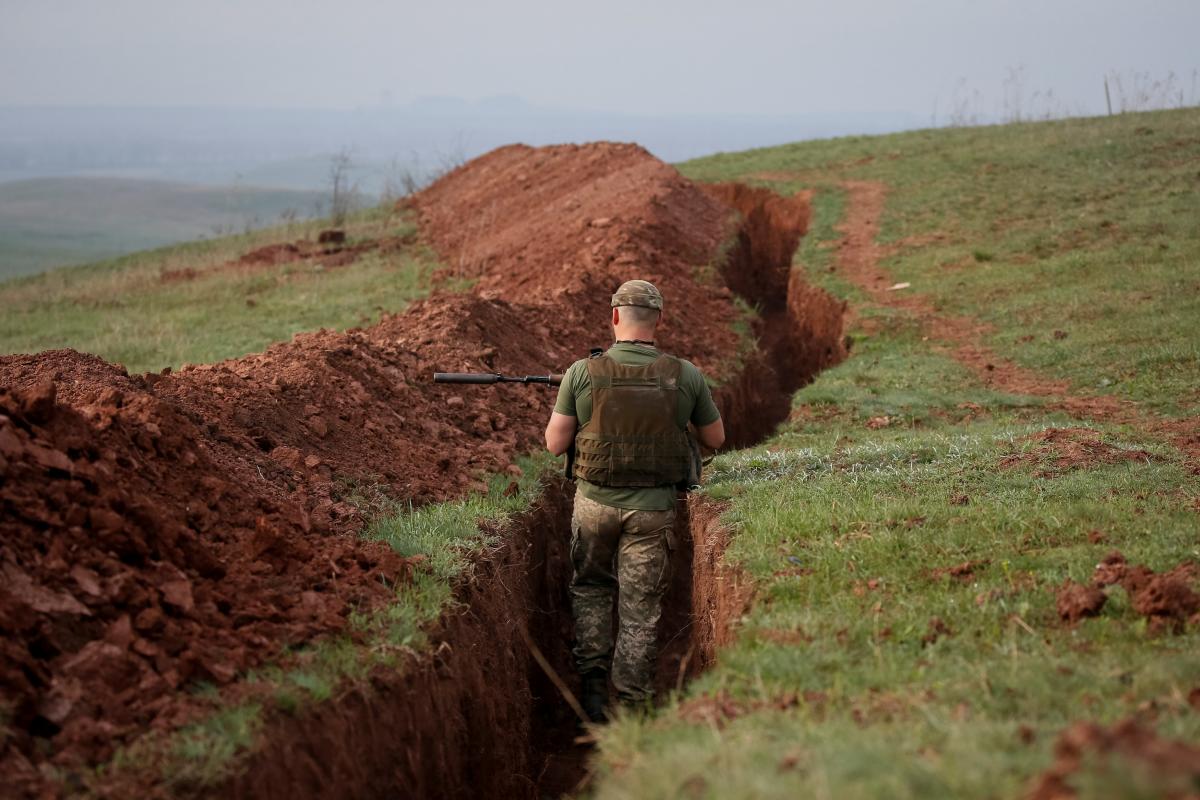 REUTERS
Military expert Mykhailo Zhyrokhov has said the disengagement of forces in Donbas is associated with a number of risks since there is unofficial evidence that Russian-led troops are concentrating their forces namely near the disengagement sectors.
"I would not be very surprised if local escalation takes place during the Normandy summit. It was the same in February 2015, when there was a fight in Debaltseve, and Minsk talks were held against that background. [Russian President] Vladimir Putin believes if it worked with [former Ukrainian President] Petro Poroshenko, it would work with the incumbent president [Volodymyr Zelensky]," he wrote on the Ukrainian-registered Apostrophe online media outlet.
Read alsoJFO commander: Disengagement in Petrivske may begin on Nov 8 after ceasefire
According to Zhyrokhov, the Ukrainian army should prepare new fortified positions.
In his opinion, there is a big risk that the disengagement will be a continuation of the creeping occupation.
"Russian-led forces are now labeling themselves as members of the JCCC, the Joint Centre for Control and Co-ordination in Donbas. Previously, it was Ukrainian-Russian, but the Russians left it in 2017, and their place was taken by the so-called 'Donetsk and Luhansk People's Republics.' But Ukraine does not recognize their participation in the JCCC, they decided everything instead of the Russians, they hang out a blue flag with white letters, saying they are like a buffer between the parties," the expert said.
As UNIAN reported earlier, on November 1, Ukrainian Defense Minister Andriy Zagorodnyuk said the date of the start of disengagement in the village of Petrivske would be revised due to the enemy shelling of the area on October 30.
On the same day, the minister said that the disengagement efforts in the town of Zolote had been completed and that the territory was absolutely safe and remained under the control of the Ukrainian Ministry of Internal Affairs.
On November 3, the process began of demining and dismantling the demilitarized zone.
On August 26, Russian Foreign Minister Sergey Lavrov named the conditions Russia set for the Normandy Four leaders to meet. Among them was the disengagement of forces near Stanytsia Luhanska, Petrivske and Zolote, as well as fixation of the Steinmeier formula of Donbas settlement "in the legal sense."