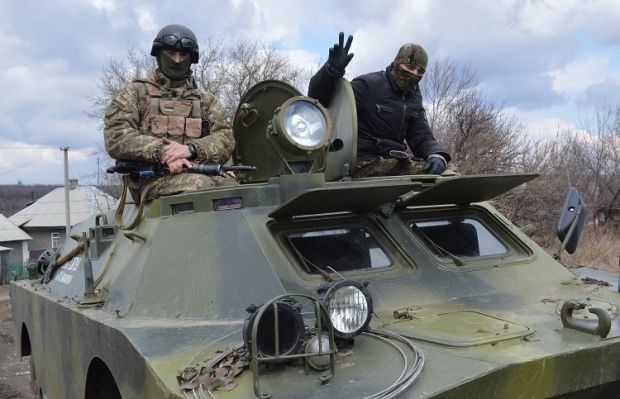 Two soldiers (30 and 40 years) were killed at the scene of the explosion / moskal.in.ua
The incident happened at about 1600 near the village of Katerinovka in the region's Popasnyanskiy district, Luhansk Governor Hennadiy Moskal said, according to an UNIAN reporter.
The Ukrainian APC was on a reconnaissance patrol mission on a dirt road when it went over the mine, Moskal said. He said two soldiers killed, aged 30 and 40, died at the place of the explosion.
Three others have been hospitalized, he said.