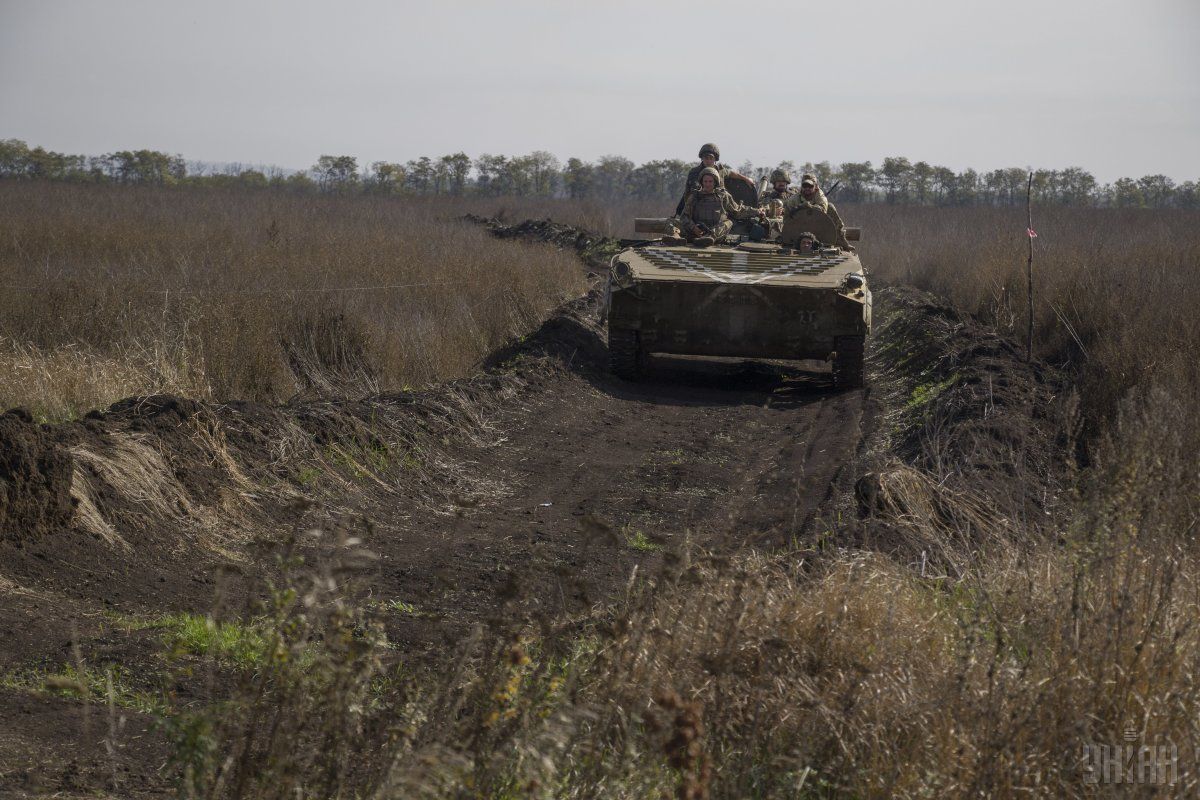 Photo from UNIAN
The Armed Forces of Ukraine are ready to launch the next stage of disengagement of forces in the area of Petrivske at 12:00 on Nov 8, head of the Joint Forces Operation HQ press center, Andriy Ageyev, has told UNIAN in a comment.
"Tomorrow, on the 8th, disengagement has been scheduled. The Ukrainian side today through the Ministry of Foreign Affairs officially informed the OSCE that it is ready for the start of the practical phase of the disengagement of forces and assets in section 3 in the vicinity of the settlements of Petrivske and Bohdanivka," Ageyev said.
The official notes that the new stage of withdrawal is scheduled to begin at 12:00 Kyiv time in accordance with the agreements reached by the Trilateral Contact Group on Donbas settlement.
Read alsoFour Ukrainian soldiers wounded amid 10 enemy attacks in Donbas on Nov 6
In particular, the Ukrainian side intends to signal its readiness with a flare "and then wait for confirmation from the enemy, with another flare, that they are also ready to disengage," he said.
According to the chief of the JFO HQ press service, such confirmation must come within 15 minutes before 12:00, and then the process of disengagement shall begin.
Ageyev added that the number of troops and heavy weapons has already been determined that would be redeployed to other positions previously equipped in both engineering and tactical sense.
Also, he said rumors are being spread on social networks claiming  that the enemy allegedly names Nov 9 as the date of the next disengagement stage. "But we act clearly according to the requirements specified in Minsk. We stated that we were ready to start, and today is the seventh day [of ceasefire in the area], and tomorrow, on the eighth day, we are preparing for the disengagement of forces and assets," Ageyev said.
Read alsoUkraine preparing for new disengagement of forces in Donbas (Video)
Ageyev says disengagement should be synchronized and bilateral.
"If they fail to confirm their readiness and to actually confirm the start of disengagement, then, of course, we won't be withdrawing anywhere and remain on our positions," Ageyev assured.