REUTERS
Chargé d'Affaires ai of the United States of America to Ukraine, William Taylor, and French Ambassador Etienne de Poncins during their visit to Donbas Thursday confirmed that the disengagement of forces and assets in Zolote and Petrivske is one of the conditions for the upcoming meeting of the Normandy Four leaders.
According to Taylor, the Ukrainian authorities fulfilled their obligations in order to demand from the Russian side during the meeting that they also fulfill their part of the deal and "leave" the area, an UNIAN correspondent reports.
Read alsoUkraine Army ready to start disengagement near Petrivske at 12:00 Nov 8
"This disengagement is part of the preparation for that summit [in the Normandy format]," he said.
As the U.S. ambassador noted, it is important that as the Ukrainian military pull back, the Ukrainian police and National Guard "move in to provide security".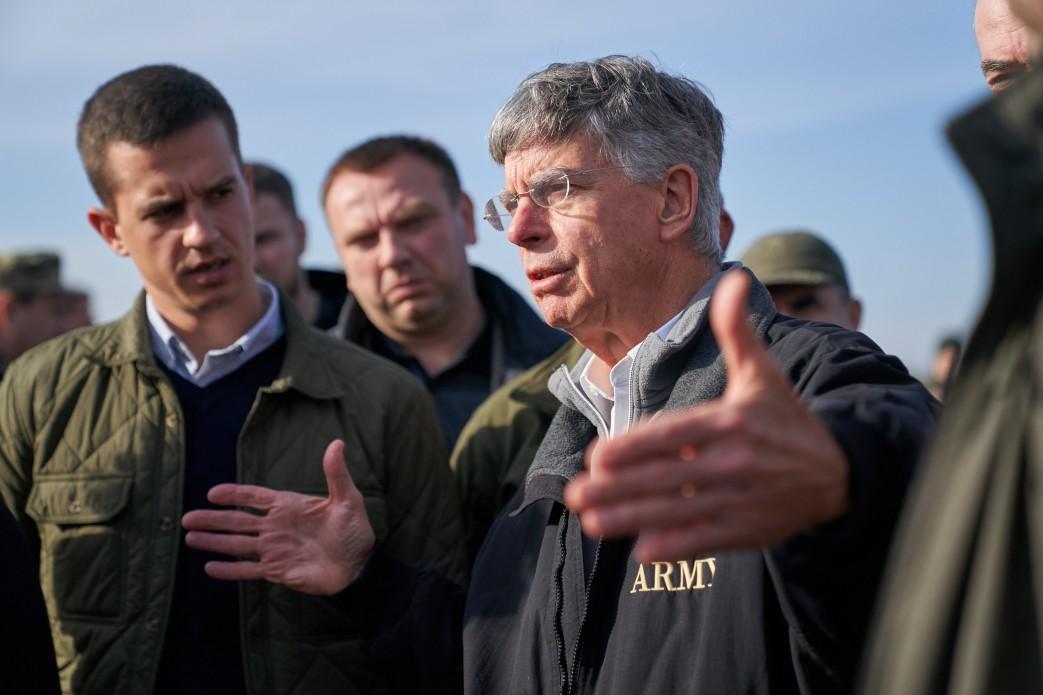 president.gov.ua
"It is important that this disengagement takes place because it's one of the conditions for having a summit soon in the Normandy format," said French envoy de Poncins.
He also stressed that French President Emmanuel Macron is doing everything possible to ensure that the Normandy Four summit took place in Paris as soon as possible, and plans to further discuss the issue with Ukrainian President Volodymyr Zelensky.
"This conflict has lasted for too long, and it's time for peace and peaceful conversation," he stressed.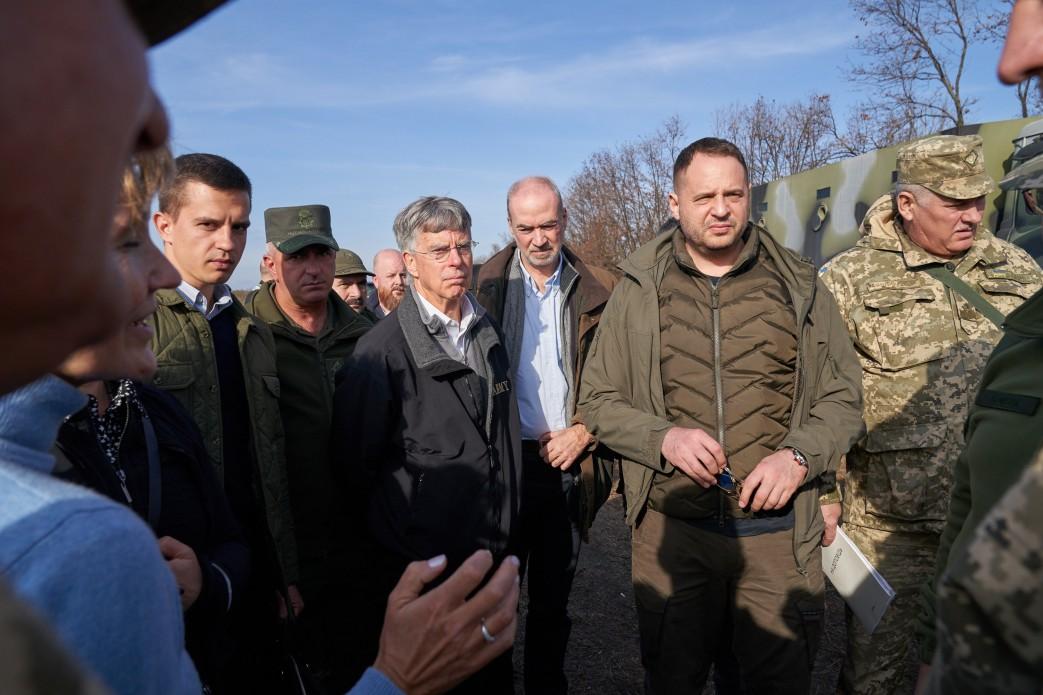 president.gov.ua
In turn, the German ambassador to Ukraine Anka Feldguzen noted that during today's visit, the ambassadors saw the efforts being made toward disengagement, and they hope that tomorrow the disengagement of forces and assets will take place in Petrivske.
According to British Ambassador Melinda Simmons, the UK will continue to provide the Ukrainian authorities and the Ukrainian people with the necessary assistance, and a visit to the disengagement area will help understand exactly what kind of help is further needed.
As UNIAN reported earlier, on November 1, Minister of Defense Andriy Zagorodnyuk stated that the disengagement in Zolote had been completed and that the territory was absolutely safe and controlled by the Ministry of Internal Affairs of Ukraine.
On Nov 3, the process of demining and dismantling the demilitarized zone began in the area.