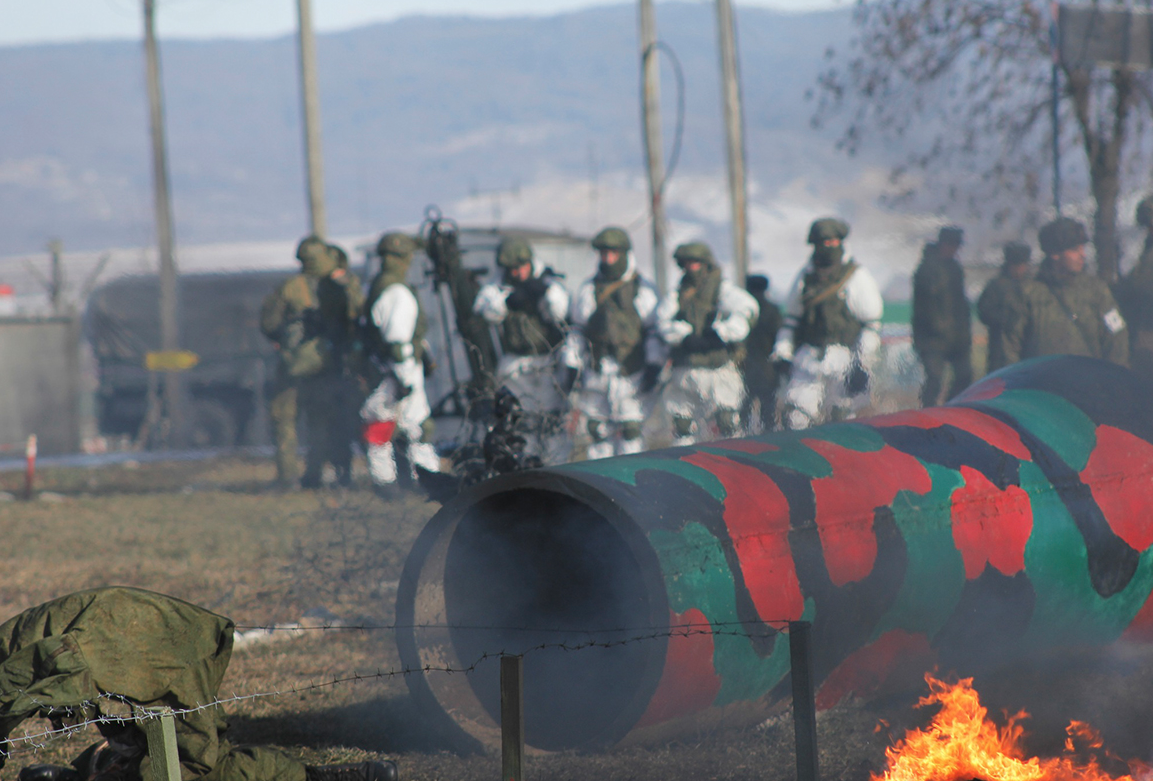 Russian defense ministry
Ukrainian Defense Ministry press secretary, Colonel Maksym Prauta says the Russian Federation is conducting exercises involving their military units of the 1st (Donetsk) and 2nd (Luhansk) Army Corps aimed at increasing their readiness for immediate deployment.
"In parallel lines, propaganda work has been intensified among servicemen, involving the spread of false and distorted information about the alleged increased threat of intensification of hostilities by Ukraine's Joint Forces. Control over the relevant measures is being carried out by special commissions from the higher military headquarters of the Russian armed forces," the official told a briefing on November 8, referring to intelligence data.
Read also"Yugoslavia option" and missiles: NSDC official speaks of possible scenarios of Russian aggression against Ukraine
According to Prauta, an active campaign is underway among servicemen with the Russian occupation forces and reserve troops from among the local population to have then sign new contracts or renegotiate the existing ones with an extension of military service.