ATO: Three soldiers wounded in combat zone in last day.
No Ukrainian soldiers were killed but three were wounded over the last day in the combat zone in eastern Ukraine, Ukrainian military spokesman Colonel Andriy Lysenko said at a briefing in Kyiv on Thursday, an UNIAN correspondent has reported.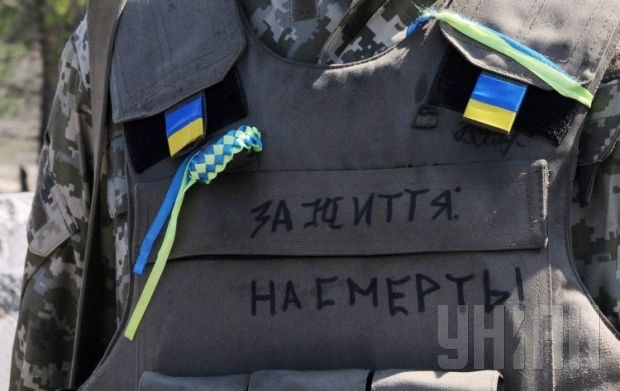 UNIAN
On Wednesday the Presidential Administration said that over the previous day in the combat zone five soldiers had been killed, and 12 wounded.
The death toll was the worst in recent weeks, and came amid reports of increased fighting in eastern Ukraine. The Ukrainian military and the OSCE have reported a sharp rise in the number of ceasefire violations in the last week.
A ceasefire in eastern Ukraine was supposed to have come into effect on February 15, but fighting, while decreasing in intensity somewhat, has never completely died down.
The Ukrainian and U.S. governments have warned that there are signs that Russian-backed militants in the Donbas may be preparing to launch another offensive to take new territory.
According to Ukraine's government, the authorities have lost control of 28 towns and villages since the last ceasefire was supposed to have come into effect.
Both the Ukrainian government, and the militants together with Russia have accused the other side of breaking the ceasefire and the terms of the February 12 Minsk peace agreement.
If you see a spelling error on our site, select it and press Ctrl+Enter