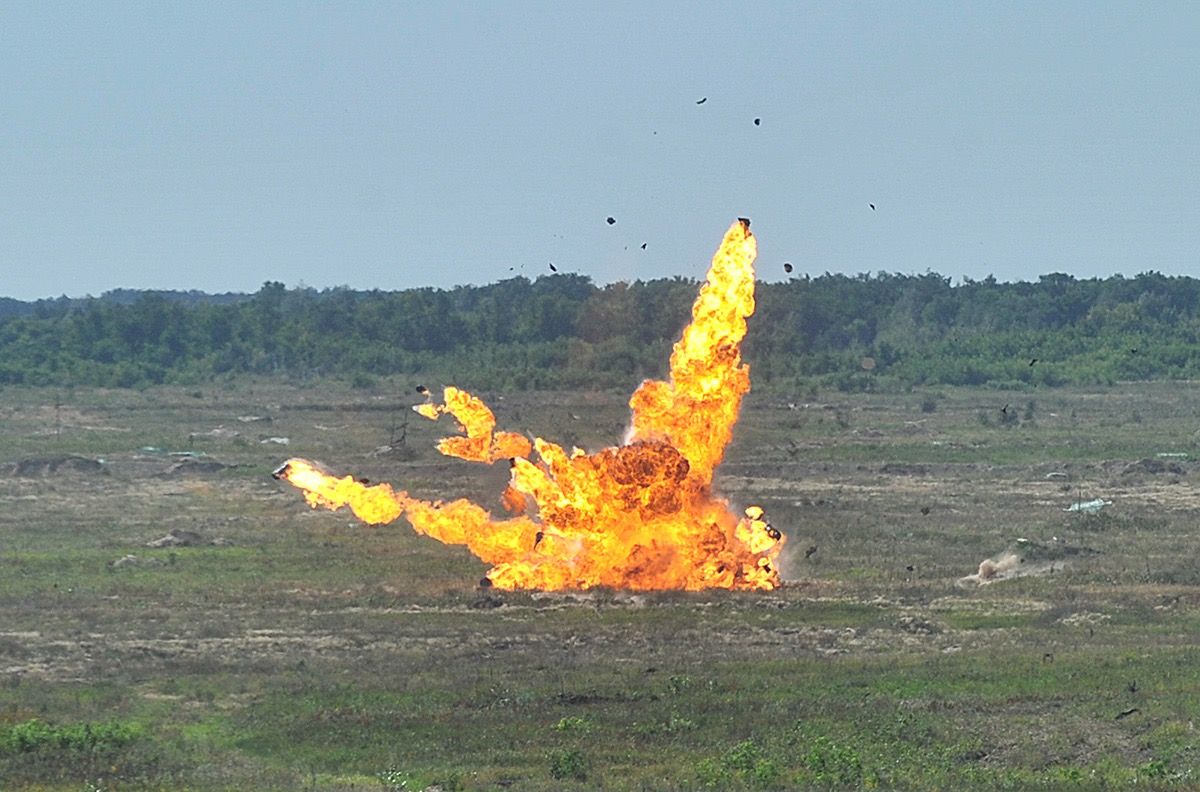 Illustration / NSDC Ukraine
Ukrainian positions near the village of Syze near the occupied city of Luhansk were attacked by an unmanned aerial vehicle presumably launched from the Russian territory, journalist Yuriy Butusov reports.
A Ukrainian soldier sustained heavy shrapnel injuries after the UAV dropped a grenade.
"Syze is located on the very border with the Russian Federation and near the front line by Stanytsia Luhanska. In the past years, it was considered a quiet place. The positions of the 46th Air Assault Brigade were attacked by a UAV, which did a targeted drop of a combat grenade," Butusov wrote on Facebook.
Read alsoInvaders provoking Ukrainian military near Petrivske following disengagement
"Now doctors are fighting for the paratrooper's life. It is likely that the attack was carried out from the territory of the Russian Federation, in the area that is directly adjacent to the disengagement site in Stanytsia Luhanska.
"In any case, Russian command could not but control the launch of the UAV in the area," said Yuri Butusov. "The unrecognized war is ongoing to the accompaniment of reassuring political statements divorced from reality," the journalist concluded.
As UNIAN reported earlier, Russian occupation forces in Donbas eight times violated the ceasefire on Monday.