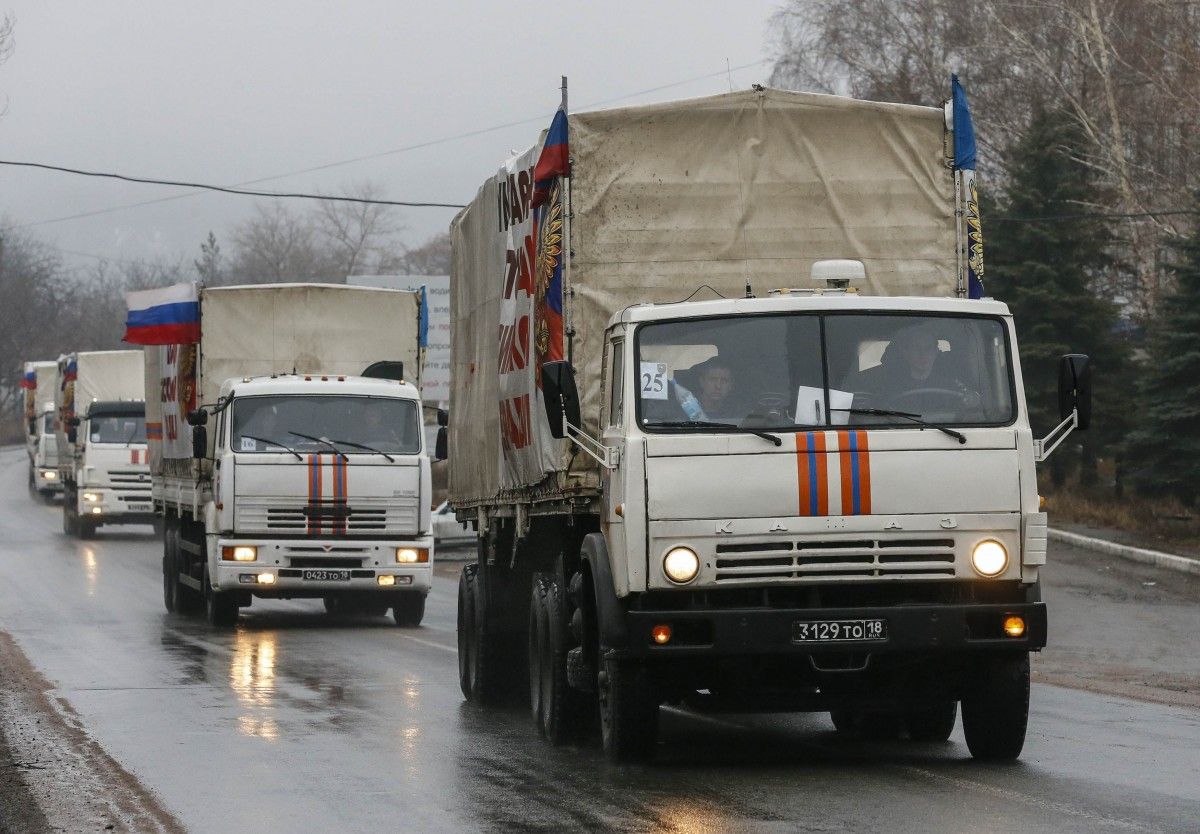 tsn.ua
A new convoy set up by Russia's Emergency Situations Ministry has arrived in Donbas, having brought what Russia claims is "humanitarian" aid.
"The trucks of the 93rd humanitarian convoy of the Russian Emergency Situations Ministry crossed Russia's Donetsk and Matveyev Kurgan checkpoints on the Russian-Ukrainian border from 05:00 to 06:15 on November 28. The 93rd 'humanitarian convoy' consisted of 42 trucks," the press service of the Ukrainian Border Guard Service said.
It is noted its movement, like the previous ones, took place with a gross violation of the norms of international and domestic legislation and modalities agreed with the International Committee of the Red Cross. The Ukrainian interagency group carried out only visual observation without performing control functions.
Read alsoUkraine's Defense Minister comments on likelihood of Russian attack from Crimea
The trucks allegedly transported baby food, equipment and medicines. However, given the fact that the cargo was transported in sealed packaging, the Ukrainian group of border guards and customs officers failed to obtain actual information about its contents, nature and nomenclature.
The vehicle load was about 70%, the report says.
This is the ninth such "humanitarian convoy" in 2019.