OSCE: Neither Ukraine nor militants withdraw all heavy weapons
Neither Ukraine nor Russian-backed militants have withdrawn all of their heavy weapons out of range of the front line, OSCE Deputy Chief Monitor Alexander Hug said on Wednesday.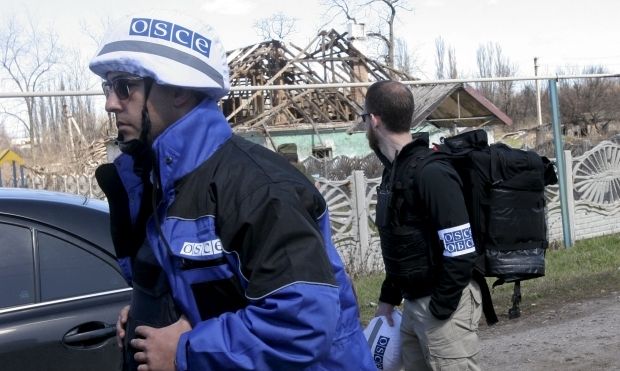 REUTERS
"We are monitoring the withdrawal of heavy weapons by both sides. And when we come back to the places where the withdrawn weapons should be stored, we often observe that not all the equipment is there," he said.
"We are not allowed access to these places, or we ascertain that new weapons are stored in these places," Hug said.
"Neither the Ukrainian government nor the illegal armed groups have completed the withdrawal of heavy weapons, as should have been done in accordance with the Minsk agreements," he said.
If you see a spelling error on our site, select it and press Ctrl+Enter