MP releases footage with interrogation of captured Russian GRU NCO (Video)
Aleksandr Aleksandrov, a noncommissioned officer (NCO) of Russia's Main Intelligence Directorate, also known as GRU, who was captured by the Ukrainian military in the anti-terrorist operation (ATO) zone in Donbas on May 16, is speaking about himself and his comrades-in-arms.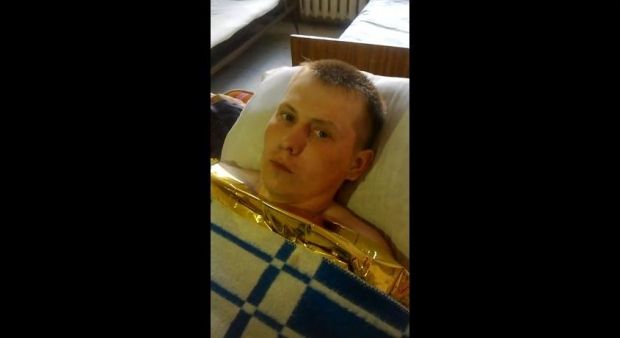 captured Russian GRU NCO Aleksandr Aleksandrov / Screenshot
Member of Parliament of Ukraine Borys Filatov has posted on his Facebook page a video of an interrogation of a captured Russian GRU NCO.
NCO Aleksandr Aleksandrov (a military special forces unit from the city of Togliatti, Samara Oblast, Russia) explained he was working near the Ukrainian town of Schastia in Luhansk region. His group consisted of 14 men.
As UNIAN reported earlier, two Russian GRU officers Aleksandr (Sasha) Aleksandrov and Yevgeniy Yerofeyev (earlier reports spelt him as Yeroveyev) were captured by the Aidar Battalion.
VIDEO: Questioning of Russian soldier captured in Ukraine. English subtitles available by clicking subtitle button.
Ukrainian presidential administration's spokesman for the ATO, Colonel Andriy Lysenko confirmed on Sunday that two Russian officers had been captured in Donbas.
Ну что? Все прочитали про русских спецназовцев из Тольятти?А теперь видео.Суперэксклюзив переданный народному депу...

Posted by Borys Filatov on 17 Май 2015 г.
If you see a spelling error on our site, select it and press Ctrl+Enter