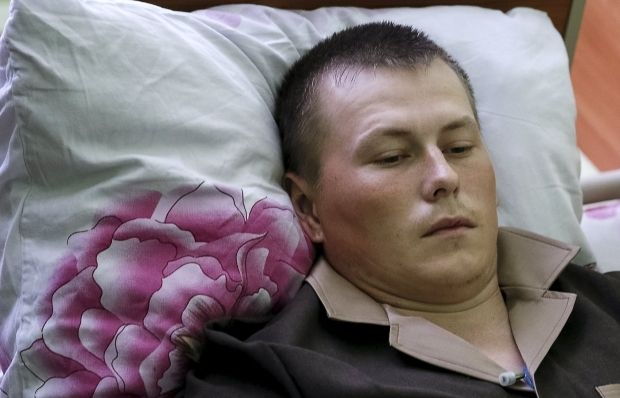 REUTERS
According to the report, Aleksandrov said that he would like to have the status of a prisoner of war, as he went to the Donbas under military orders.
"I wish I was a prisoner of war. I like this status more than the status of a mercenary or a bandit. I was ordered to go to the Donbas, and as a soldier I had to execute it. It was a mission," he said.
At the same time, commenting on the claims by the Russian authorities that no Russian soldiers are in Donbas, Aleksandrov said: "As you can see, [the Russian army] is there. It is just not good for the Kremlin to admit this."
The second captured Russian soldier, Yevgeniy Yerofeyev, has however denied that the Russian military is present in the Donbas.
"They have caught two people and want to say it's the whole army," Yerofeyev said.