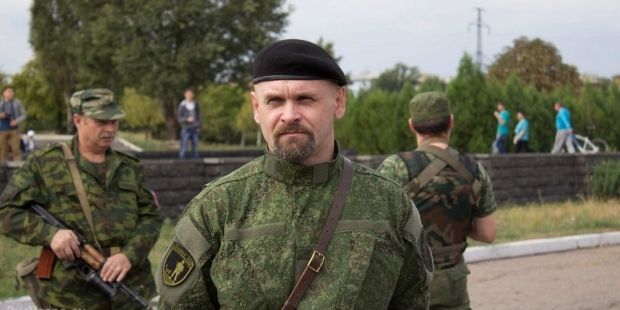 The 'LPR' reports about Ghost leader Mozgovoy's death / Photo from a militant Web site
The 'LPR' press service said Mozgovoy had died in an attack by a sabotage-reconnaissance group near the town of Alchevsk along the Perevalsk-Luhansk highway.
Russia's Novaya Gazeta reported earlier that a car of Ghost leader Mozgovoy had been blown up in a landmine blast, and then it had been attacked by fire from large-caliber automatic weapons. Mozgovoy's press secretary Anna Aseyeva also came under fire and died.
"Anna died on the site, Mozgovoy [died] 40 minutes later," the report said.
The driver and the bodyguards were also killed.
The 'LPR' press service reported about the death of seven persons, according to preliminary information.
Early in March 2015, Mozgovoy survived an attempt on his life. Three directed explosive devices were activated at a roadblock when he was leaving Luhansk. He was said to have got three head wounds caused by shrapnel. He was taken to hospital in Alchevsk, where he was given first aid.
On January 1, 2015, the authorities of the self-proclaimed 'LPR' eliminated field commander Alexandr Bednov, nom de guerre Batman, from the Batman Battalion. Later, several gang groups were either disarmed or incorporated in the so-called Luhansk People's militia.