Gunmen shoot at army ambulance near Komyshne, kill one soldier
Russian-backed militants shot at an UAZ military ambulance in the area of Stanitsa-Luhansk on Monday, killing one soldier, the press office of Chairman of Luhansk Regional State Administration Gennadiy Moskal has reported.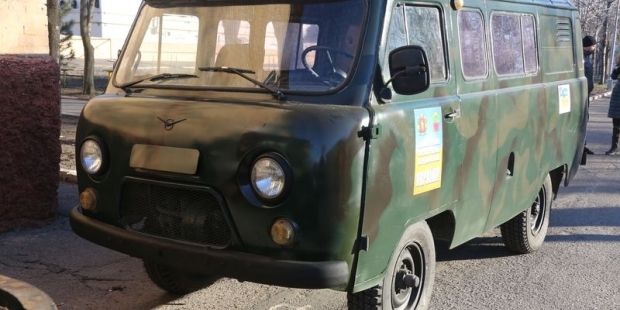 Photo from reporter-ua.com
The attack occurred near the border with Russia on territory controlled by Ukraine, the press service reported. 
The ambulance with two soldiers inside was driving from the village of Komyshne to Syze when was hit by gunfire, which killed one soldier (a 46-year-old man) and seriously wounded another. The second soldier is now in a serious condition in hospital.
"Sabotage and reconnaissance groups often penetrate the area from Russian territory," Moskal said.
"The militants lay mines, which have already blown up two military vehicles, and carry out other sabotage activities. Yesterday they shot at a medical [vehicle], paying no regard to the fact that the car had special [ambulance] markings."
If you see a spelling error on our site, select it and press Ctrl+Enter