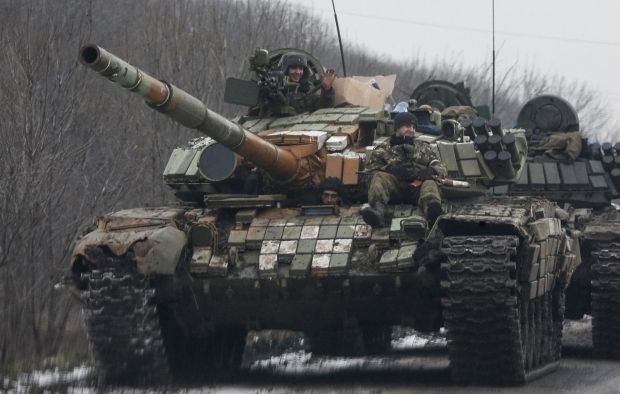 REUTERS
"Russia is not just building fortifications along the border with Ukraine, there have long been there about 40,000 soldiers from the regular armed forces of the Russian Federation and internal troops of the Ministry of Internal Affairs of Russia," Lysenko said.
"In addition, it was decided to erect fortifications to prevent militants from coming back to the territory of the Russian Federation, in case they intended to. 
"This [building of fortifications] is meant to signal clearly to those mercenaries who are now in the Donbas that if they are already there, they won't be able to leave."
As UNIAN reported earlier, Russian newspaper Rossiyskaya Gazeta, quoting the regional border department of the Federal Security Service (FSB) of the Russian Federation, reported that Russian border guards have dug 100 kilometers of ditches and built a 40 km fence along Russia's border with the Donbas.
According to the FSB, since the beginning of 2015 border guards in Russia's Rostov region prevented 60 attempts to smuggle weapons and ammunition into Russian territory. More than 40 firearms, about 6,000 rounds of ammunition, 200 grenades, 100 shells and 30 mines, were found and seized by border guards, and around 130 smugglers have been detained.
On March 26, Russian President Vladimir Putin ordered the Federal Security Service to prevent attempts by Russian-born militants from "hot spots" to get back into Russia.
"Immigrants from Russia and other CIS countries are being trained in a number of hot spots, including in the ranks of the so-called Islamic state in Syria and other countries, and they may be exploited against us, against Russia and our neighbors," Putin said when speaking at a board meeting of the Federal Security Service of Russia.
Putin also asked the FSB to pay special attention to the Russian-Ukrainian border and identify those who took part in the fighting in the east of Ukraine.