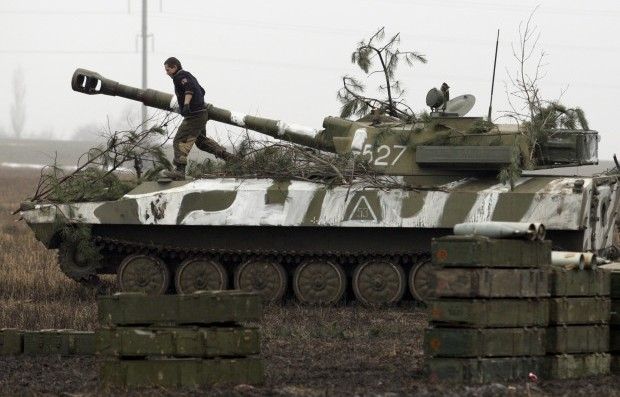 REUTERS
Military journalist, Colonel Vladyslav Selezniov has said that despite the destruction of identification marks on tanks and armored vehicles of the Russian armed forces involved in the war in Ukraine's Donbas, their belonging to the aggressor country could be proved.
Read alsoUkraine reports six enemy attacks in Donbas on Jan 13
"There is a number and a series of military products that are written on the main components and parts of armored vehicles," he told the Ukrainian online news outlet Obozrevatel.
According to the expert, "not only the military personnel of the Russian armed forces who are performing tasks in the territory of Donetsk and Luhansk regions act under the guise of [fake] legends. Military equipment also has its 'legends.' Markings that may indicate the belonging of combat vehicles to the Russian armed forces are erased and replaced by the new ones."
At the same time, the expert assured that it is possible to determine the belonging of tanks and armored vehicles to the Russian Federation without even studying their components and details. In particular, circumstantial evidence is the fact that terrorists of the so-called "Donetsk and Luhansk People's Republics" are armed with the latest Russian weapons, which, according to Russian propaganda, "were dug up in Donbas coal mines."