Moskal: Militants fire mortars on car in Luhansk region, two civilians killed
Russian-backed militants have fired mortars on a car with civilians in Luhansk region, as a result of which two pensioners were killed, the press service of Governor of Luhansk Region Hennadiy Moskal said on Wednesday.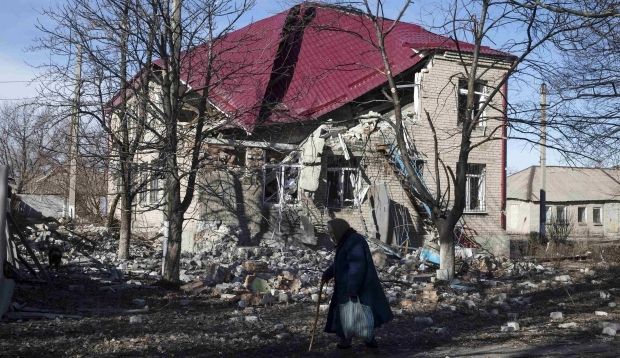 REUTERS
"Today, at about 0700 in the morning, a VAZ-2107 car was hit by a mortar fire," the report reads.
"A 67-year-old man and a 64-year-old woman were driving from the village of Kriakivka to the village of Novoaidar, when their car was hit by mortar fire on a field road between the villages of Kapitanove and Novoakhtyrka. Both of them were killed," the report says.
According to Moskal, the site of the incident is 20 km away from the Siverskiy Donets River, i.e. not far from the demarcation line.
"Obviously, the car with civilians was hit by a sabotage and reconnaissance group of militants, who have periodically penetrated deep into the Ukrainian-controlled territory. The law enforcement agencies are working at the scene now," Moskal said.
If you see a spelling error on our site, select it and press Ctrl+Enter