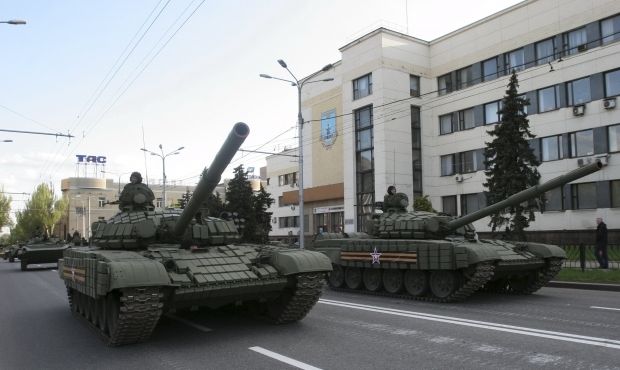 REUTERS
"What is happening today, especially at night in the area of Donetsk - it really can be considered an attempt to attack," Lysenko said.
"However, this offensive and this attack is taking place on the narrow sector of the front, so we cannot speak about the beginning of a large-scale attack by the enemy," he said.
"In connection with the beginning of active hostilities, we expect more news, and we hope that these military actions will not continue or grow in their intensity," Lysenko said.
"We do not know the plans of militants, but we understand that if they are more active, they have been given clear signal from Moscow to begin this activation. In particular, it has already been announced what issues will be considered at the meeting of the Group of Seven," Lysenko said, asked about the reasons for the militants' increased attacks and if it was possible to associate this activation with the meeting of the Tripartite Liaison Group and its four subgroups in Minsk.