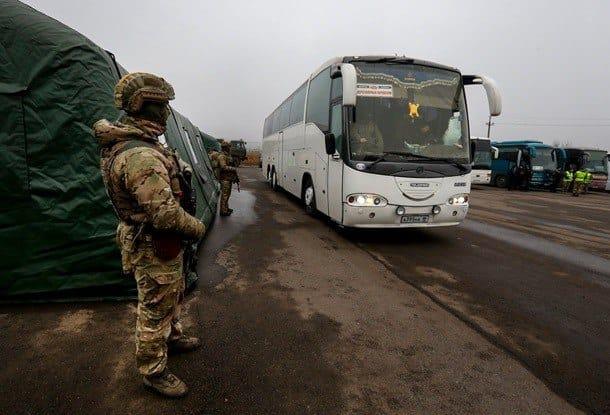 facebook.com/denisovaombudsman
The so-called "DPR", the Donetsk People's Republic, has put forward the condition for the Ukrainian side that has to be implemented before a new exchange of held persons could be carried out.
That's according to a self-styled "ombudsperson of the DPR", Daria Morozova, read the reports by media operating in the temporarily occupied territories.
Morozova says "DPR" representatives to the humanitarian subgroup at the Minsk talks will not be discussing any new exchange until "procedural cleansing" procedure is complete regarding persons Ukraine released earlier.
"An exchange that took place on December 29, 2019, will be considered completed only after the completion of the procedure for the procedural cleaning of previously held persons. Until this paragraph is completed, any new actions toward the swap is off the table," she said.
Read alsoNo new prisoner swap deal with Ukraine so far, Russian ombudsperson says
As UNIAN reported earlier, on December 29 at the Mayorske checkpoint in Donetsk region, an exchange of held persons was held between the Ukrainian side and representatives of the occupied territories.
Seventy-six persons were returned to Ukraine.
Among those whom Ukraine handed over to the self-styled "authorities" in the occupied territories are those tried in Ukrainian courts.
In one of the courts in Kyiv, hearings continue in the case of former "Berkut" riot police operatives, who are charged of in mass shootings at the Maidan during the Revolution of Dignity in February 2014.