Battalion Sich: Ukrainian army mopping up Maryinka after battle with militants and Russian soldiers
Ukrainian troops have cleared the town of Maryinka of militants and Russian servicemen and the town is now under the control of the Ukrainian armed forces, the press service of the Sich special purpose battalion said on its Facebook page on Friday.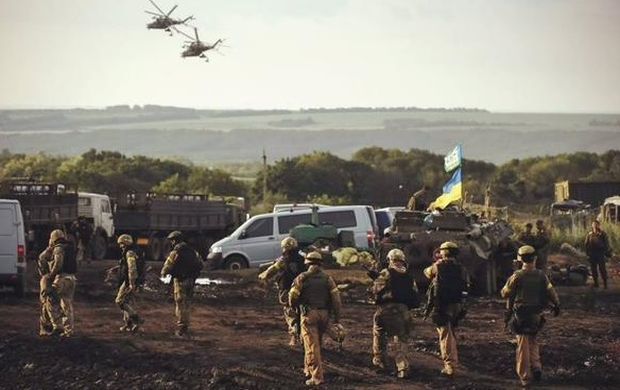 Photo from twitter.com/UKRinVAT
"Maryinka is controlled by the Ukrainian army. On June 4, the fighters of the Sich Battalion together with other volunteer units and the Ukrainian armed forces took part in a special operation to 'cleanse' the town of Maryinka of DPR militants and the Russian military," the report reads.
"The operation was successful. The town is under the control of the Ukrainian armed forces," the press service said.
Earlier Russian media images, geolocated by journalist Julian Roepcke of German newspaper Bild, showed Russian-backed militants reached the police station in the center of Maryinka at one point in the battle for the town on Wednesday.
As UNIAN reported earlier, on June 3, the Russian-backed militants launched a large-scale offensive on the Ukrainian positions near the town of Maryinka. Five Ukrainian soldiers were killed and another 39 injured that day as a result of the shelling.
"As a result of the battle near the town of Maryinka, the militants lost 10 armored vehicles, 80 people were killed, and more than 100 wounded," presidential administration spokesman for ATO issues, Colonel Andriy Lysenko, said at a briefing in Kyiv on Thursday.
If you see a spelling error on our site, select it and press Ctrl+Enter