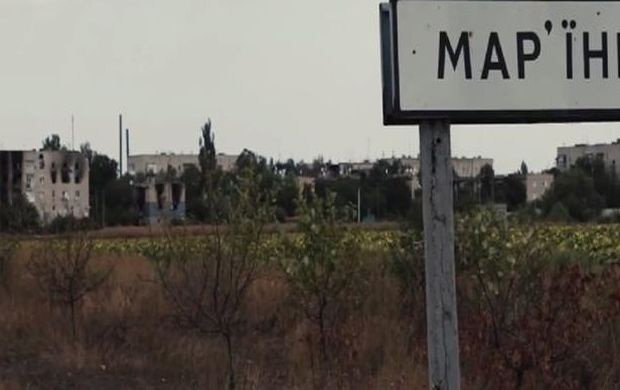 Photo from twitter.com/UKRinVAT
"Today I can report that Maryinka is completely free of saboteurs and 12 people have been detained, including a citizen of the Russian Federation," Poroshenko said, adding that those individuals gave armed resistance to the Armed Forces of Ukraine.
As UNIAN reported earlier, on the morning on June 3 Russian-backed militants launched a major attack on the positions of Ukrainian troops near the village of Maryinka in Donetsk region, as well as attacking in other areas.
Five Ukrainian soldiers were killed in the fighting (four at Maryinka) and 39 were reported injured.
Due to threat to life of Ukrainian servicemen and civilians in Maryinka, the military command decided to use artillery weapons that had been withdrawn in accordance with the Minsk agreement, which enabled the ATO forces to launch an effective response to the militants' attack.
According to the report, 80 militants were killed, over 100 injured and 10 armored vehicles were destroyed during the clashes near Maryinka.