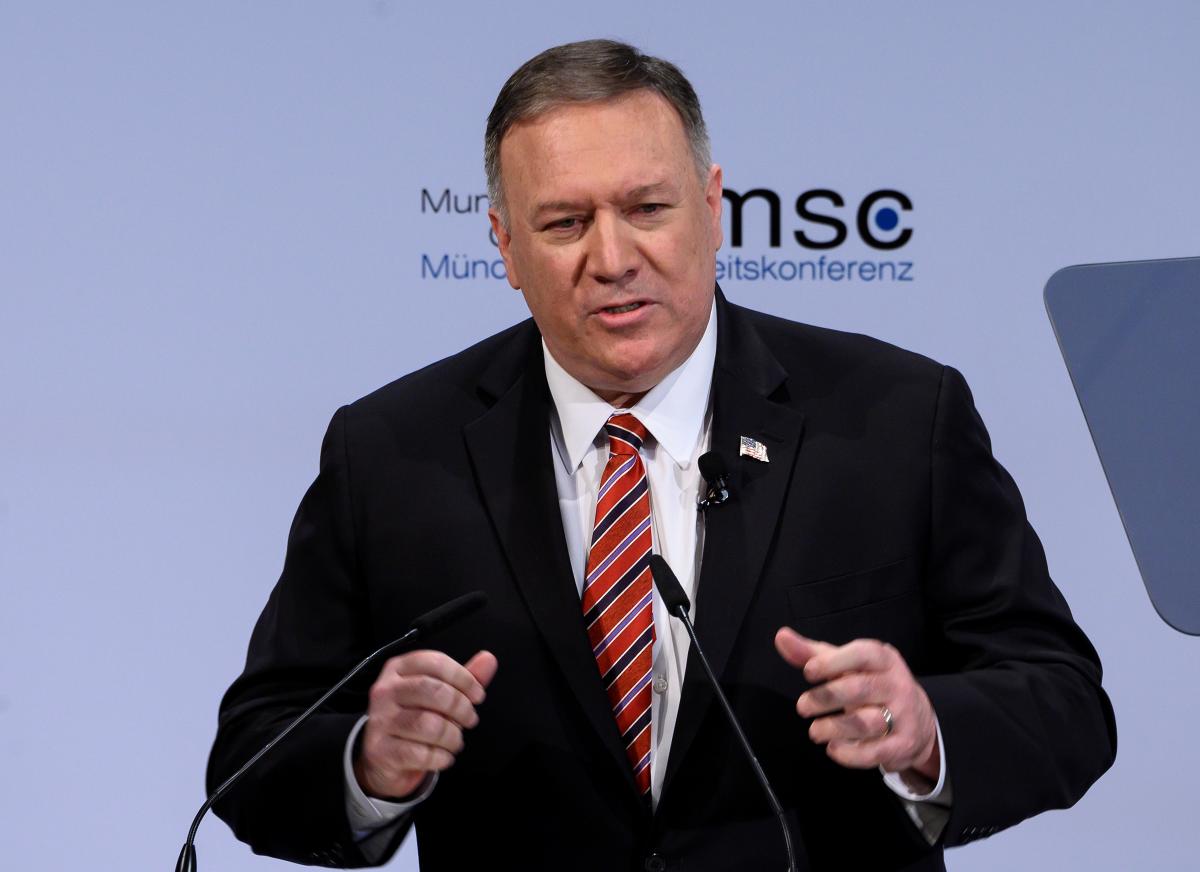 REUTERS
During a recent trip to Kyiv, U.S. State Secretary Mike Pompeo visited a military hospital where he met a number of Ukrainian troops undergoing treatment after being wounded in Donbas hostilities.
Speaking at the Munich Security Conference on Saturday, February 15, Pompeo said: "Just fifteen days ago, I was in Kyiv, Ukraine. I visited a hospital where Ukrainian service members who had been injured in the conflict, who had been wounded in the fight against Russian-backed aggression, were being convalesced."
He recalled a conversation there with a "young brave warrior" who had "sustained a serious injury" and was "in significant pain".
Read alsoPompeo: Russia has contempt for territorial integrity of other nations
He was a captain, which Pompeo says reminded him that he, too, was a captain several decades ago.
"As we were getting ready to leave, he grabbed his crutches, he moved across the room and he went to his wall locker, he grabbed his uniform, pulled off hit patch. And he handed me his unit logo. He told me to keep it. He wanted me to have it," Pompeo recalled.
"That moment hit home for me," said the state secretary. "He reminded me, the sovereignty we're fighting for is real."
"We're all in this fight together," Pompeo said.