Militants block last checkpoint in occupied territory of Luhansk
Russian-backed militants have blocked the last checkpoint in the occupied territory of the so-called Luhansk People's Republic, the chairman of Luhansk Regional Military and Civilian Administration, Hennadiy Moskal, has said in a statement on his Web site.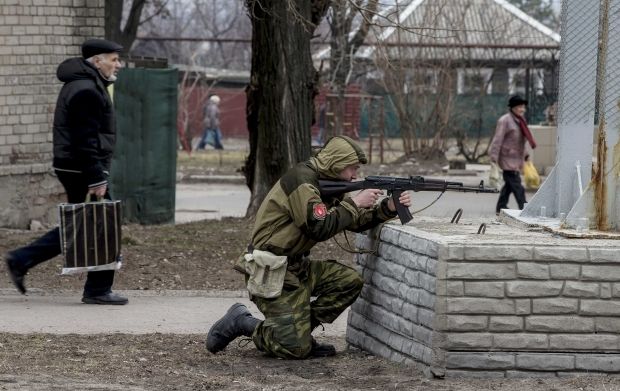 REUTERS
The checkpoint is near the village of Rodina, a suburb of the town of Zolote in Popasniansky district. Moskal said that on Wednesday signs reading "Bridge mined" and "Movement prohibited" appeared on occupied territory in front of one of the bridges leading to Rodina.
He said armed fighters forbid the crossing of the bridge in the direction of territory that is controlled by Ukraine to pedestrians, cyclists and motor vehicles.
Moskal said that previously crossing the demarcation line for pedestrians, cyclists and road transport vehicles of international humanitarian organizations, which carried various aid to the occupied territories, had been permitted
The administration called on those wanting to get to the occupied territories to use the Artemivsk-Horlivka access corridor, via the Mykolaivka control point.
If you see a spelling error on our site, select it and press Ctrl+Enter