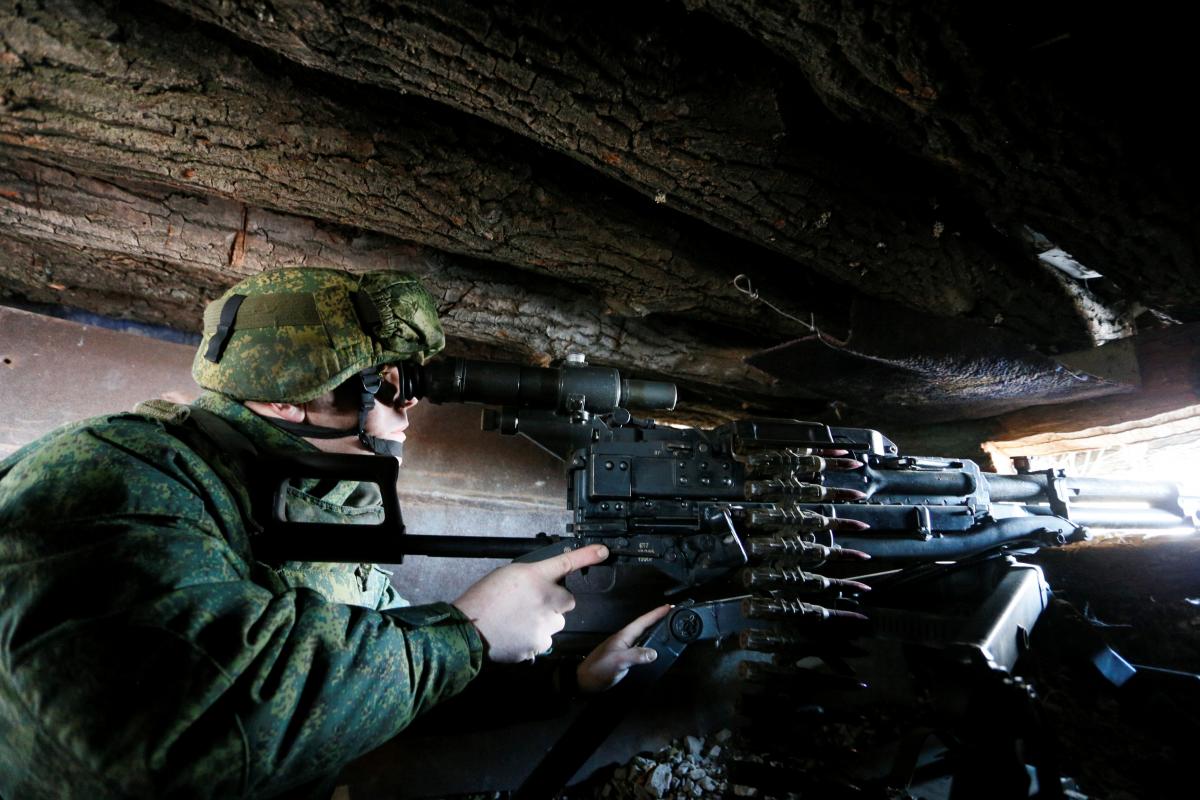 REUTERS
Chief of Ukraine's Permanent Mission to the United Nations, Ambassador Serhiy Kyslytsya says Russia in last year alone supplied to Donbas over 4,000 tonnes of weapons and munitions.
"We should not lose sight of the broader context of the Russian armed aggression against Ukraine," the envoy told a UN Security Council (UNSC) meeting in New York City on February 18.
Kyslytsya noted that "six years of Russia's military invasion in Donbas left over 13,000 people killed and more than 27,000 wounded."
"More than 1.4 million residents of Donbas are now IDPs," the envoy added.
Read alsoDonbas escalation: Russian occupation forces attack Ukrainian troops, try to penetrate line of contact (Video)
"The seized areas turned into a land of fear and terror. Local economy destroyed, equipment of enterprises wrecked or moved to Russia. More than 3.4 million people need humanitarian assistance this year. On top of that, this territory, according to the UN, has already become one of the most mine-contaminated in the world," Kyslytsya said.
"The Russian Federation continues to supply its occupation forces with the weaponry, regular troops and mercenaries to the extent that now they dwarf many European armies," the diplomat noted, elaborating on the numbers: around 500 tanks, around 1,000 armored combat vehicles, almost 130 MLR systems, and nearly 800 artillery systems.
"Just last year, the Russian Federation sent into the occupied territories of Donbas over 4,000 tonnes of weapons and munitions," said Kyslytsya.
As UNIAN reported earlier, Serhiy Kyslytsya told the UN Security Council that the Kremlin "continues to pursue a strategy of escalation in Donbas in flagrant violation of Russia's obligations they have undertaken as a party to the Minsk agreements,"