Photo from amurburg.ru
Ukrainian TSN journalist Andriy Tsaplienko has said the command of the Russian occupation forces sends "almost children" to die in Donbas.
Read alsoRussian-led forces try again to penetrate contact line in Donbas, get fitting rebuff
The journalist posted a copy of a "passport" issued by the so-called "Luhansk People's Republic" ("LPR") to a recently killed mercenary.
"This is the 'LPR passport' of a fighter who was on February 22 shot dead by members of the [Ukrainian] 93rd brigade near the Bakhmutka highway. Just where the invaders tried to seize Ukrainian positions a few days ago, on February 18. Please look at the man's date of birth. He was nineteen. This means the Russian command sends almost children to their death. When the war began, he was fourteen. And, probably, the circle of despair and propaganda drove him into mercenarism like a billiard ball into the pocket," the journalist wrote on Telegram.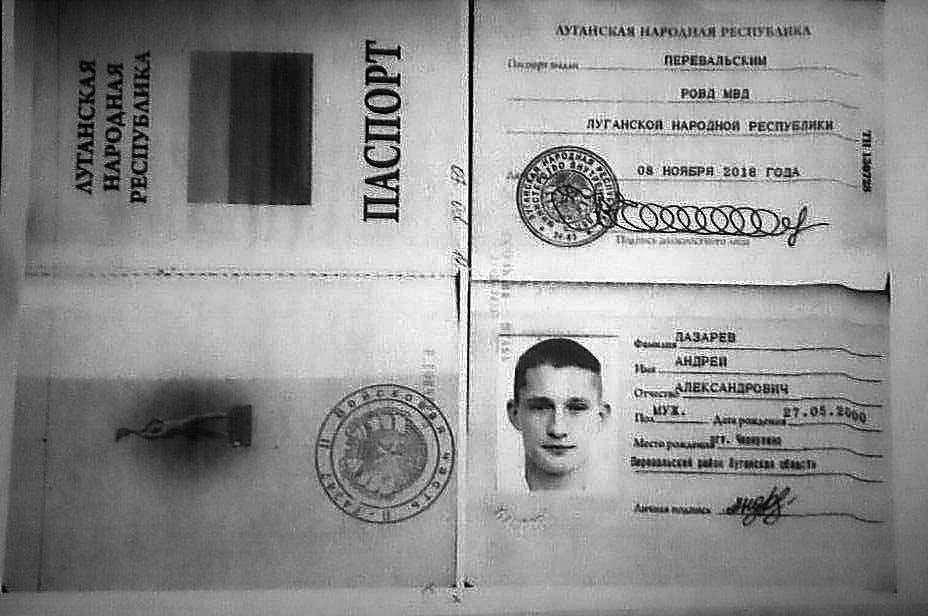 Photo: Andriy Tsaplienko Telegram
According to published information, the deceased was born in the village of Chornukhyne near the occupied town of Debaltseve in Ukraine's Luhansk region.
"Who knows – if five years ago the Armed Forces of Ukraine had still been in Debaltseve, this guy would have been alive. His life would have been different. It's a pity," Tsaplienko said.
As UNIAN reported earlier, late on February 22, Russian-led forces attempted to attack a fortified position of the 1st battalion of Ukraine's 93rd mechanized brigade near the village of Krymske at the Bakhmutka highway. The sides are separated by a road and the distance between them is about 300 meters. An enemy fighter was captured; he later died of wounds.