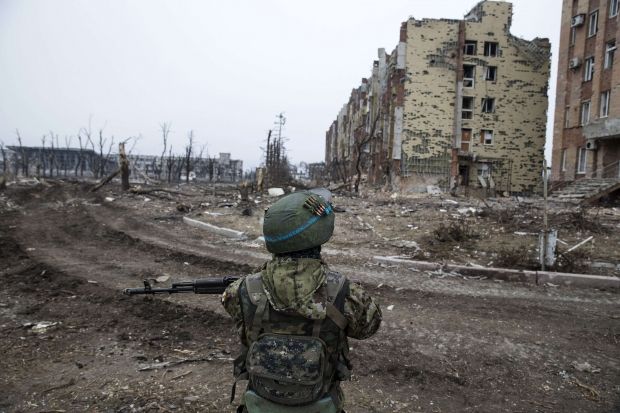 REUTERS
"The level of violence in and around Donetsk airport ("Donetsk People's Republic" ("DPR")-controlled, 12km north-west of Donetsk) remained high," the OSCE SMM said in its update on June 12 based on the information received as of 1930 Kyiv time on June 11, 2015.
Ukrainian Armed Forces and Russian Federation Armed Forces representatives in the Joint Centre for Control and Coordination (JCCC) negotiated three ceasefires during the day, at 1310, 1400 and 1515 Kyiv time on Friday, the update said.
"But neither held longer than ten minutes," it went on.
What is more, from the JCCC observation point at the Donetsk central railway station ("DPR"-controlled, 8km north-west of Donetsk city centre), over a five hour period, the SMM heard over 250 bursts of small arms and light weapons fire, heavy machinegun, automatic grenade launchers and anti-aircraft guns as well as 134 explosions, both incoming and outgoing at one to eight kilometers north, north-west, north-east and west of its location.
At 1535 Kyiv time, explosions as close as 500 meters to the SMM's position forced the monitors to leave the observation point.