Ukrainian soldiers repel new attack by enemy infantry on Maryinka
Russian-backed militants don't stop their attacks on the town of Maryinka in eastern Ukraine. Ukrainian soldiers have successfully repelled their recent attack, according to the press service of the Armed Forces of Ukraine.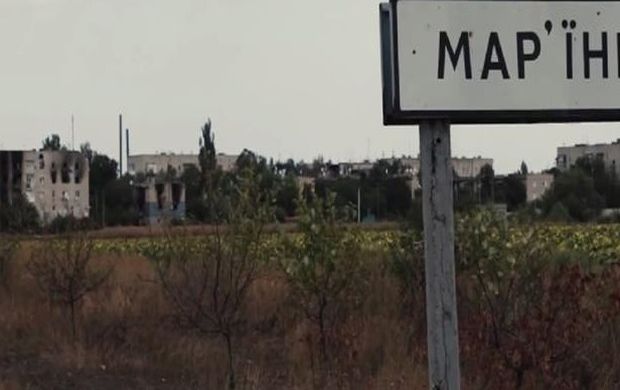 Two enemy infantry groups have tried to storm the town of Maryinka / Photo from twitter.com/UKRinVAT
On Saturday evening, Ukrainian troops repelled a new attack by militants' infantry on the town of Maryinka in Donetsk region, the press service wrote on Twitter.
"At about 2130 Kyiv time [on Saturday, June 13], the enemy started shelling our positions near the town of Maryinka, using 122mm-caliber artillery systems and 120mm-caliber mortars. Sabotage-reconnaissance groups were attempting to break through," the tweet reads.
At about 2230 Kyiv time, the intensity of firing on the Ukrainian positions weakened, though it continued. The Ukrainian troops opened intensive return fire on the enemy.
"By 2300, an attack by two enemy infantry groups had been repelled. After a proper rebuff, the enemy's attempts to storm have considerably been scaled down," the tweet reads.
По Мар'їнці. Станом на 23:00. Було відбито напад двох груп піхоти противника. Отримавши гідну відсіч ворог значно послабив спроби штурму.

— ЗСУ (Центр) (@UaForces) 13 Червень 2015
If you see a spelling error on our site, select it and press Ctrl+Enter