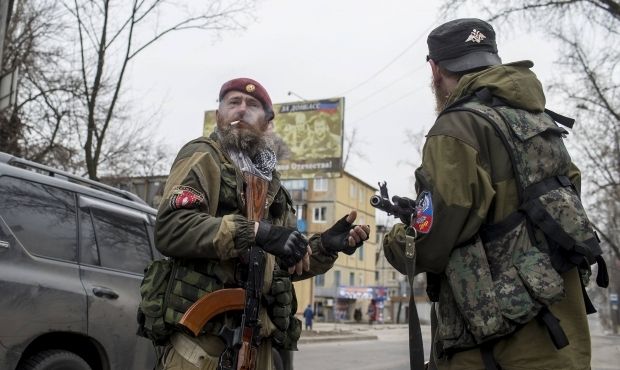 REUTERS
"The militants in some areas of Donetsk region continue to carry out massive provocations, the aim of which is to escalate the conflict and to disrupt the Minsk agreements. In particular, they continue to cynically destroy the infrastructure of settlements," the report says.
According to the Center for Monitoring and Coordination of the ceasefire in the Donbas, on June 14, 2015, illegal armed groups in some areas of Donetsk region fired on the town of Avdiyivka. They fired 122mm artillery three times on Avdiivka Coke and Chemical Plant.
"The militants also fired tank shells on a residential area on Chapaiev Street. A garage was destroyed by two 125mm shells, as was a car. In addition, six hits from 125mm shells into a nine-storey residential building were recorded on Vorobiov Street," the observers said.
In general, the areas of Donetsk and Avdiyivka remain the most unstable. On June 14, the militants violated the ceasefire 54 times, using Grad multiple rocket launchers, artillery, tanks, mortars and small arms.
Details of all of the violations of the ceasefire by the Russian-backed militants were communicated to representatives of the OSCE special monitoring mission.