Former aide to Ukrainian defense minister sides with DPR militants
Major-General Oleksandr Kolomiets, a former aide of Defense Minister Yuriy Yekhanurov, has joined the Donetsk People's Republic militant organization, Kolomiets himself announced at a press conference in Donetsk, according to a militant Web site.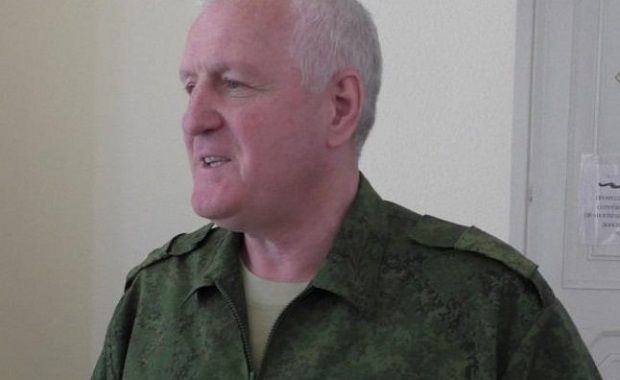 Photo from militant organization Web site
Kolomiets said that he had been working as the regional military commissar of Donetsk region for 19 years. The defector said he was forced to take his family from Kyiv for fear of persecution by the authorities. In addition, Kolomiets said that many Ukrainian servicemen would allegedly like to join the Russian-led militant groups.
It has been confirmed that Kolomiets served as an assistant to Ukrainian Defense Minister Yuriy Yekhanurov in 2008.
Earlier UNIAN reported that brothers Oleksiy and Yuriy Miroshnichenko held a briefing in Luhansk. Oleksiy Miroshnichenko, who introduced himself as an officer of the Foreign Intelligence Service of Ukraine, said that he and his brother Yuriy - supposedly an employee of the Embassy of Ukraine in France – had voluntarily left their service and joined the Luhansk People's Republic militant organization.
In turn, the Security Service of Ukraine says it has initiated criminal proceedings against the two counterintelligence officers on charges of treason over their defection to the Russian-backed militant organizations.
If you see a spelling error on our site, select it and press Ctrl+Enter