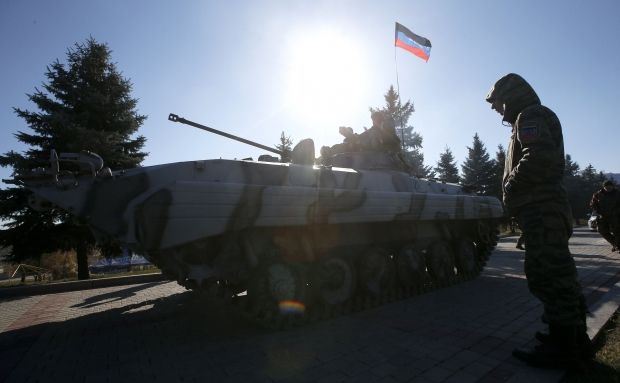 REUTERS
"The weaponry is concentrated in areas north and west of the town. In Horlivka itself, the Ukrainian armed forces have recorded the redeployment of an armored group of militants, including seven tanks, two infantry fighting vehicles, one MT-LB armored tracked vehicle and several Ural trucks, to the area of the mine of Lenin," he wrote.
An armored militant group arrived to the village of Telmanove, including two BTR-80 amphibious armored personnel carriers, one BMP-2 infantry fighting vehicle, one BMP-1 infantry fighting vehicle, and up to 70 militants in the buses.
Near the town of Novoazovsk, the Ukrainian army observed the movement of militant artillery, including six D-30 122mm howitzers, in the direction of Mariupol.