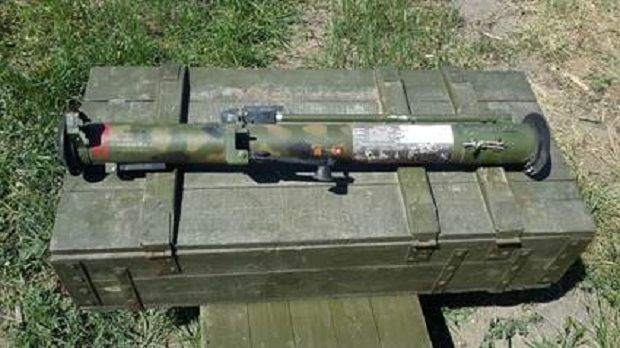 Photo from Security Service of Ukraine
During clashes with militants near the village of Oktiabr in Donetsk region, the SBU seized a small MPO-A "Bumblebee" flamethrower produced in 2008, which until has been used only by the Russian army , the press office of the SBU reported.
In addition, near the village Stanitsa-Lugansk in an area where ATO forces were being shelled by the militants, the SBU found and seized two containers for RShG-2 rocket-propelled grenades, made in 2006 and 2011, which are also used only by the Russian armed forces," according to the press office.
The SBU also found body armor produced by ZAO Scientific-Production Enterprise "Class" (Moscow), which is used by the Russian armed forces.