Report: Sloviansk and Sievierodonetsk possible militant targets
The fighters of the LPR and DPR militant organizations may try to occupy the Ukrainian-controlled towns of Sloviansk and Sievierodonetsk in Donetsk and Luhansk regions, according to a report by Stratfor, a U.S. geopolitical intelligence firm that provides strategic analysis and forecasting to individuals and organizations around the world, Ukrainian online news source Apostrophe has reported.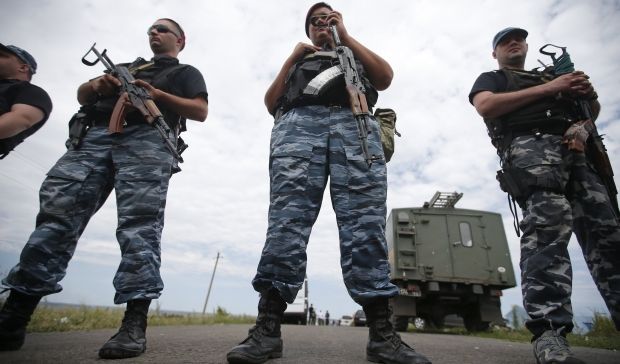 REUTERS
"The greatest escalation of the situation is taking place around Donetsk, as well as in the area between Donetsk and Luhansk. If the separatists are planning to go on the offensive, they may try not only to expand the boundaries of the DPR in the area of Donetsk, but also to take control of the towns of Sloviansk and Sievierodonetsk," the document says.
Stratfor also said there was the possibility of an aggravation of the situation near Mariupol.
According to the U.S. analysts, the main reason for the latest escalation of the conflict in the Donbas was Russia's desire to use this situation as a lever of influence on the West.
At the same time, the Ukrainians should not fear neither a full-scale offensive, the aim of which would be to create a land corridor to Crimea, nor the occupation of the whole eastern part of the country, Stratfor said.
If you see a spelling error on our site, select it and press Ctrl+Enter