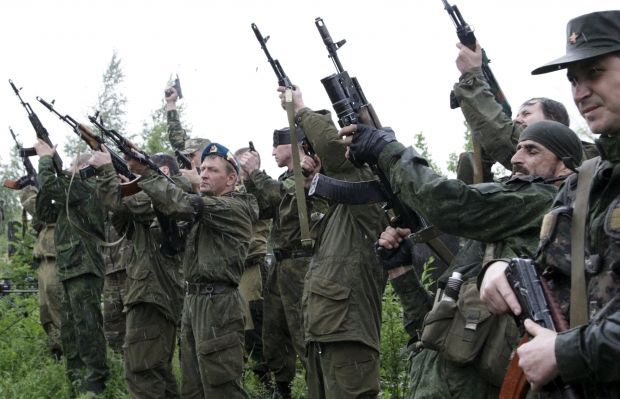 REUTERS
"Many times the leaders of bandit-like groups have made loud statements. But we understand we cannot believe them," Lysenko said.
"We rely only on the information we receive from our intelligence, the operational information from our agents from that side, from the locals, as well as information that we obtain from the General Staff of the Russian Armed Forces. That is, we have a full array of information. Therefore, all what is proclaimed by militants is nothing but a provocation," Lysenko said.
He added that the ATO forces are not giving the enemy a pretext to launch an offensive.
"According to the Minsk agreement we adhere to the demarcation line as it has been determined. We fully comply with all obligations under the agreement. We only return fire. No offensive actions are undertaken" said Lysenko.
As UNIAN reported earlier, Russian-backed militant leader in Ukraine Alexander Borodai said that the truce on the Ukrainian east was failing, which would drag Russia in a "big war" in order to remove the "tumor" from its borders.
"After all, the Ukrainian army is trying to make a breakthrough. It is very probable development ... I'm not sure that this will happen without a big war, because Russia cannot tolerate forever the tumor on its border," Borodai said.
According to Ukraine, the government has lost control of around 550 square kilometers of the country's territory to the militants since a ceasefire was supposed to have come into effect on February 15.
The militants broke the ceasefire within 40 minutes of it coming into effect at 0001 on February 15, and then went on to attack and capture the town of Debaltseve on February 18.
The militants also launched a major attack on the Ukrainian-held town of Maryinka in early June, capturing some of it briefly, but were forced back again by the Ukrainian army.