Reuters: Captive Russian soldier Alexandrov's mother says he never told her about quitting
Zinaida Alexandrova, the mother of Russian soldier Alexander Alexandrov who was captured by the Ukrainian troops near the town of Schastia in Luhansk region on May 16, 2015, says he never told her that he was quitting the Russian army, according to Reuters.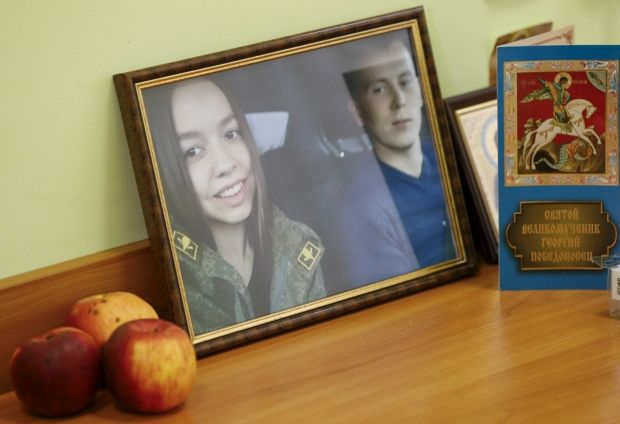 REUTERS
Speaking publicly about her son's case for the first time, his mother said he had never told her of any plans to quit the army.
"No, he said nothing," she told Reuters in an exclusive interview.
"Whether or not he quit without informing us, the government must not leave him to fend for himself ... I don't know what they (the authorities) are doing. They don't tell me anything," she added.
According to her, after her son was captured in Ukraine, she stopped watching TV. "I don't watch television at all after this. I just can't. Who can you believe?" she wondered.
Reuters wrote that Alexandrov's father Anatoly, a retired major, who served in the Soviet aviation border guard and briefly fought in the 1979-1989 Soviet-Afghan war, had declined to be interviewed.
Reuters also reported it was unable to speak to Alexandrov's wife, who did not answer telephone calls.
After Alexandrov was taken captive in Ukraine, his wife, Yekaterina Alexandrova, who, according to the Ukrainian security service, serves in the human resources department of the same military unit, told Russian state television that her husband had quitted the Russian army and wasn't a serving soldier at the moment of the capture.
If you see a spelling error on our site, select it and press Ctrl+Enter