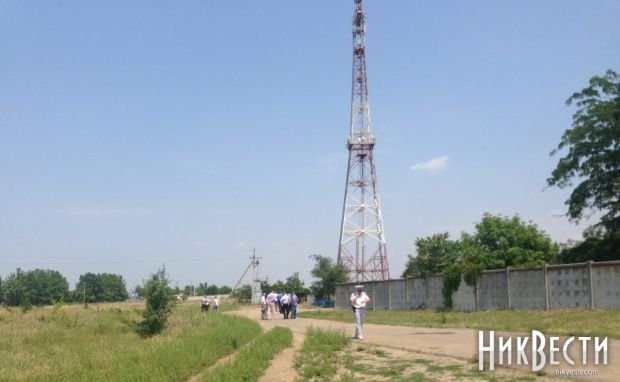 nikvesti.com
It was reported that the law enforcement officials suspended their efforts to climb the tower to take down the banner, having spotted a tripwire which could indicate the mining.
Aleksandr Yantsen / facebook.com
As of 12:30, nearly 100 local police officers were at the scene with chief of regional department of Interior Ministry Vitaliy Honcharov also present.
As of 13:30, the banner was removed from the tower and most of the paths leading to the object were blocked by law enforcement officers, according to NikVesti correspondent.
A local activist who managed to take a picture of the flag on tower, was prohibited from passing the image on by a lieutenant colonel of the local police, without any explanations.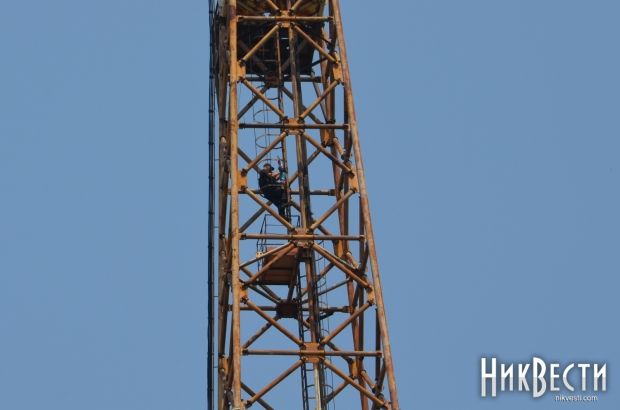 nikvesti.com
The officials found out that the security guard slept through the incident. After seeing the waving banner, he decided to take it off, but saw a tripwire and called the police.
According to preliminary reports, only one explosive device was found at the scene – an F1 grenade.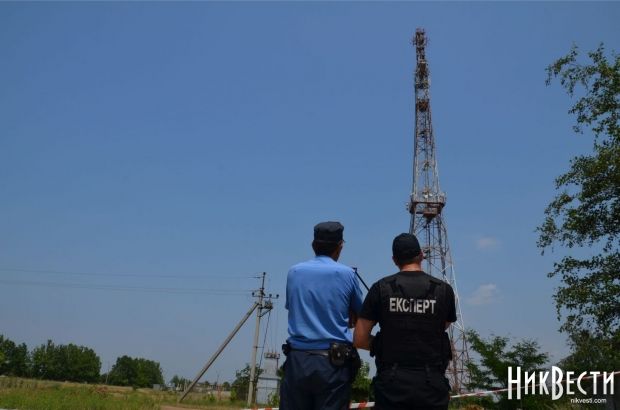 nikvesti.com