ATO Headquarters denies withdrawal of Azov and Aidar battalions
The Anti-Terrorist Operation (ATO) Headquarters denies reports about withdrawal of units of the Azov battalion from positions near the village of Shyrokyne and withdrawal of the Aidar battalion in Luhansk direction, the ATO press center wrote on Facebook.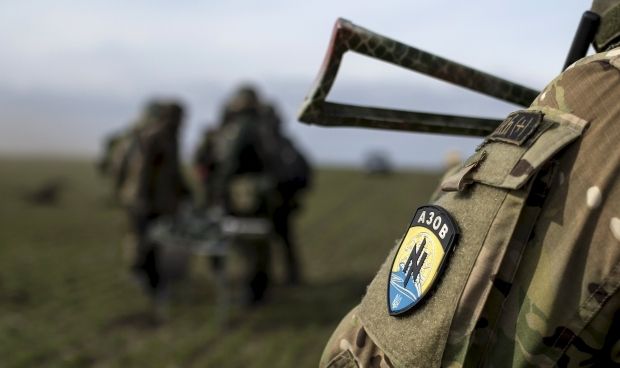 REUTERS
Unreliable reports have been spread by some media and controversial experts in order to discredit the ATO forces and stir up panic in society, according to the statement.
A scheduled rotation of these battalions is under way, according to the ATO Headquarters. One of the most combat-ready units of the marine corps is to replace the Azov battalion as part of a troop rotation.
Mechanized brigade of Ukrainian Ground Forces will replace the Aidar battalion on its frontline positions.
None of the units of the ATO forces have left their positions and no settlements have been surrendered, the report noted.
The scheduled rotation of the Azov and Aidar battalions is carried out for enhancing combat capabilities of these units. Rearmament, resupply and combat coordination will be carried out on certain positions of the Azov and Aidar battalions.
The Ukrainian armed forces are firmly holding their defensive positions and are ready to fulfill the tasks, as noted in the report.
If you see a spelling error on our site, select it and press Ctrl+Enter