Militant attack on Schastia power plant blacks out most of Luhansk region
The power supply in most areas of Luhansk region has been disrupted after Russian-backed militants shelled a thermal power plant (TPP) in the town of Schastia, Luhansk Regional Military and Civil Administration's press service reported.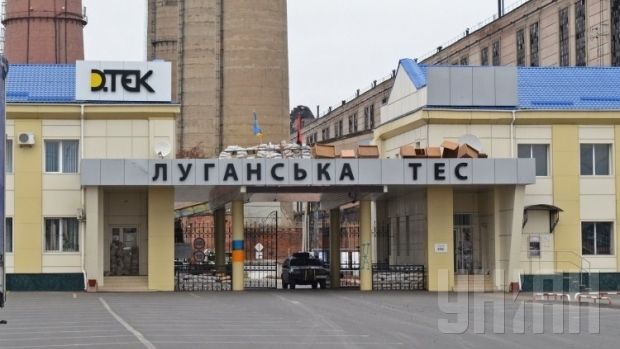 Photo from UNIAN
"In the morning today, July 28, DTEK Luhanska TPP was under mortar fire, as a result of which power unit No. 13 was disconnected, and one power unit is still in operation. A power failure has blacked out a larger territory in Luhansk region," the press service said.
Power engineering personnel are now trying to put an additional power unit into operation, according to the source.
"The militants continue fierce attacks on Luhansk region. After yesterday's defeat in the fight, the terrorists have decided to take revenge by shelling Luhanska TPP. Repair crews are doing their utmost to restore the power supply as soon as possible," Chairman of Luhansk Regional Military and Civil Administration Heorhiy Tuka said.
If you see a spelling error on our site, select it and press Ctrl+Enter