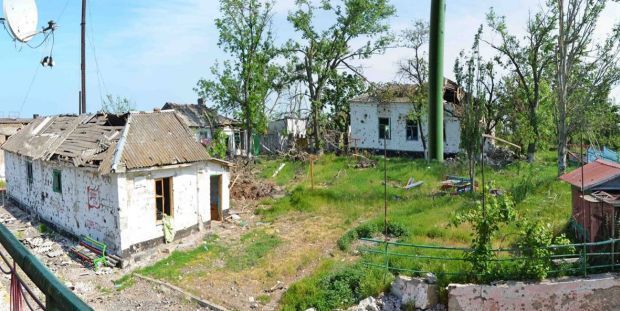 Shyrokyne / Facebook of ATO press center
"Under the agreements, Ukrainian police units will work together with the DPR militants in the village. We insist that the territory must be controlled by the Ukrainian police. They will be armed with guns. The will have no machine guns. They will ensure law and order, and protect the OSCE mission there," he said during Ukrainian television channel ICTV's Svoboda Slova (Freedom of Speech) program on July 27.
According to Rozmaznin, there will be no authorities in the village until the Ukrainian military clear the territory of mines and villagers return home.
OSCE representatives are unarmed, therefore the Ukrainian military are entrusted to ensure their security, he added.
As UNIAN reported earlier, the Ukrainian Marine Corps replaced fighters of the National Guard's Donbas Battalion in Shyrokyne.