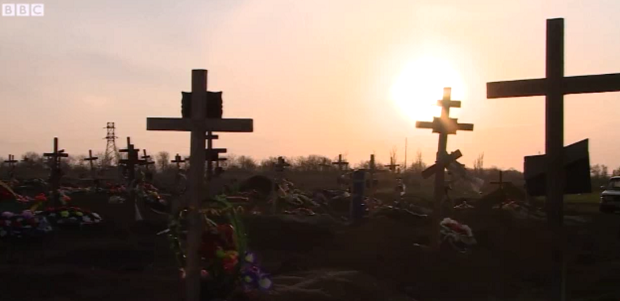 A screenshot from the BBC's footage about the conflict in Donbas, Ukraine's east
"However Black Tulip says its valuable work, which helps the relatives of the fallen grieve, might have to stop because of a lack of funding," the BBC reported in its recent video.
"With the consent of the authorities in rebel-held territory, the group is able to cross the frontline and travel to sites where it believes soldiers might have gone missing," the BBC said.
So far Black Tulip has found and identified 613 bodies of dead soldiers. It says that between 300 and 1,500 are still missing, according to the BBC.