Defense ministry: Up to 65 Ukrainian POWs kept hostage in Donbas
09:05, 10 August 2015
War
About 60-65 prisoners of war (POWs) are being kept hostage in Donetsk region; of them, 37 Ukrainian soldiers are held captive in the former building of the SBU Security Service of Ukraine in the city of Donetsk, according to Vasyl Budyk, an adviser to the Ukrainian Deputy Defense Minister.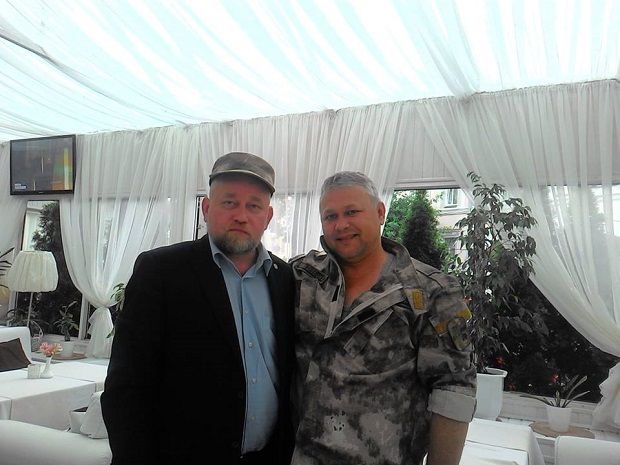 Vasyl Budyk (right) and Volodymyr Ruban, who heads the ATO POW Exchange Center, (left) are actively engaged in POW swaps / Photo from facebook.com/Budik.v.v
"Zakharchenko has indeed announced about 40 people [in militant captivity]. We've taken three away, 37 more soldiers are remaining there – all of them are kept in the former building of the SBU Security Service of Ukraine. We've got access to it; we constantly hand over food and water there. Volunteers actively assist us in this," Budyk said on hromadske.tv.
"Unfortunately, there is no good contact who would provide information about all our guys who are held captive," he added.
As hromadske.tv reported, a special operation for an exchange of POWs was completed on August 8 when three Ukrainian soldiers and three civilians, including a pregnant woman who is the wife of a Ukrainian border guard officer, were swapped in the framework of the Minsk group headed by Viktor Medvedchuk. The POWs' names are not disclosed for security reasons.
If you see a spelling error on our site, select it and press Ctrl+Enter