Ukraine reports death toll of government forces near Ilovaisk in 2014
17:27, 14 August 2015
War
366 Ukrainian fighters of the Armed Forces, the Interior Ministry and the National Guard were killed in action near Ilovaisk last August, according to a today's official report by chief military prosecutor Anatoly Matios, an UNIAN correspondent reported from a briefing in Kyiv.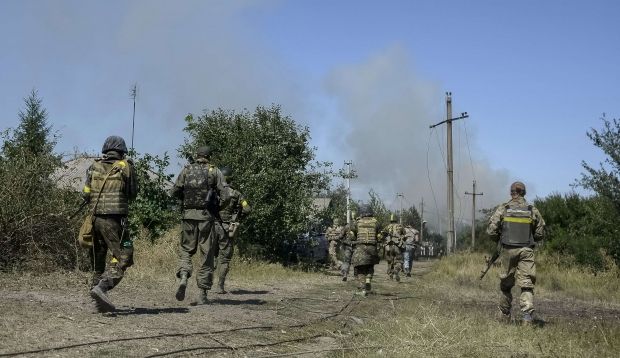 REUTERS
During the Ilovaisk standoff in August of last year, 366 troops were killed, another 249 wounded, according to Matios. 128 POWs and 158 MIAs have been officially reported, said the chief military prosecutor.
As UNIAN reported earlier, in late August, 2014, the Ukrainian forces were surrounded near Ilovaisk, Donetsk region. Commanders of some volunteer battalions have repeatedly asked for reinforcements, but help never came, according to them.
At the same time, while moving out of the area through a designated corridor, agreed upon with the enemy, the Ukrainian troops came under direct fire from the Russian military, suffering severe losses.
No official data on casualties, the wounded soldiers, prisoners of war and missing in action have been released until today.
If you see a spelling error on our site, select it and press Ctrl+Enter