Militants shell two villages near Mariupol, leaving two civilians dead, another six wounded
07:17, 17 August 2015
War
Updated
Russian-backed militants engage self-propelled artillery on the residential areas of Sartana and Lebedinske near the strategic government-controlled port city of Mariupol in the late hours of Sunday, killing and injuring several local civilians.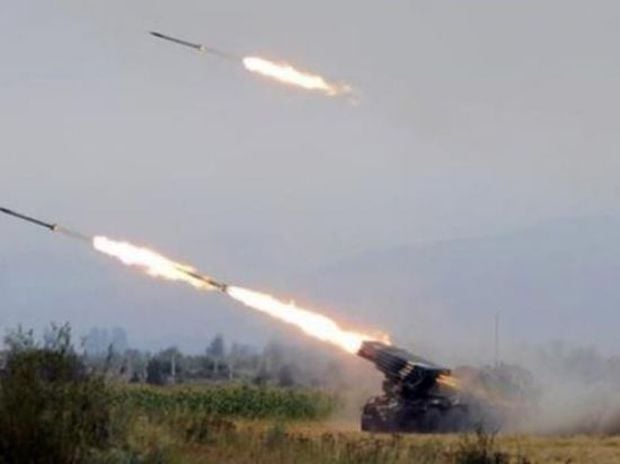 Militants shell Sartana and Lebedinske / news24.in.ua
Russian proxies have shelled the villages of Lebedinske and Sartana with self-propelled artillery, press officer of the sector "M" of the government forces Yaroslav Chepurniy has told the 0629 online news resource. One of the shells hit the stadium according to preliminary reports.
"A child with a ripped off foot was taken by an ambulance to a town hospital No.3. Two other residents, one missing an arm, another one missing a leg, were admitted to a town hospital No.4. Several civilians managed to walk to hospitals on their own and requested medical assistance," reads the statement.
According to postings of Mariupol residents on social networks, local residents were hiding out in basements.
Volunteers say that the Ukrainian military responded to the attack. As of 23:00 Kyiv time,  the Ukrainian troops reported no casualties.
As of 03:00 Kyiv time, two civilian casualties were reported. A body of an unidentified man was found on Zaozerna street and a body of a young woman, aged 20-22, was found on Chervonoarmiyska street, 52 private houses were damaged in a shelling. Five direct hits on the resident buildings were reported. Authorities continue update the number of damaged homes, the website 0629 reported with reference to the press service of the Main Division the of Ministry of the Internal Affairs in the Donetsk region. In Mariupol the shells hit Zaozerna and Gromov streets.
Also, the information came that among the wounded there is a a 37-year-old man and a 10-year-old girl, who had been both admitted to hospital in Mariupol with shrapnel wounds. According to preliminary information, the girl is having her foot amputated.
If you see a spelling error on our site, select it and press Ctrl+Enter