Intelligence Detected Terrorists' Tanks Disguised With Ukrainian Insignia
14:00, 17 August 2015
War
The militants are preparing a provocation using the military equipment disguised as machinery of ATO forces, according to ATO Staff Spokesman for sector "M" Yaroslav Chepurniy.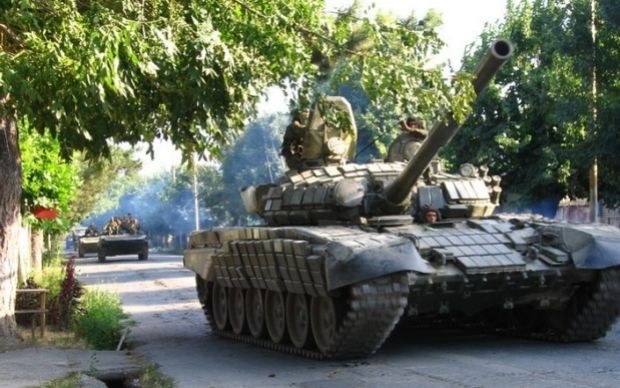 spbdnevnik.ru
In Novoazovsk our scouts found six tanks that were painted in the colors used by Ukrainian troops in ATO area, including the appropriate bands on tanks and even flags. The militants are preparing some sort of provocation and have painted their armory in ATO forces' colors "- said Chepurniy in an interview of with Ukrainian TV Channel 5 over the weekend, UkraineUnderAttack reports.
On August 15, the Joint Center for Ceasefire Coordination  announced that the terrorists are trying to disrupt the implementation of the Minsk agreements on the eve of Ukraine Independence Day.
If you see a spelling error on our site, select it and press Ctrl+Enter