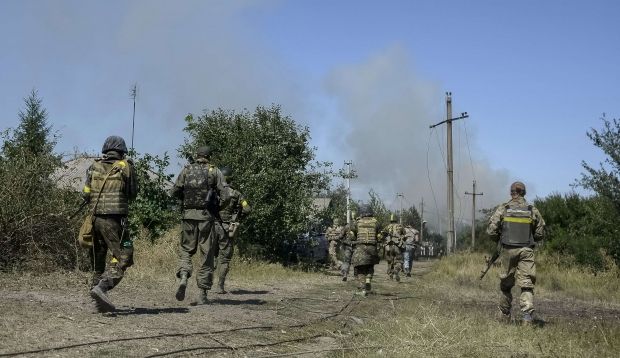 REUTERS
"The remembrance days are coming, the mothers and relatives will shed tears for their children, parents and brothers, because it was the real heroes who died for Ukraine near Ilovaisk. They were our elite, the spirit of our nation. Rest in peace, and let the eternal memory rest in our hearts. Another 156 of these heroes have not yet beenidentified (although the medics have secured their DNA samples), while another 158 are considered missing in action (we don't publish the list of MIAs, given they may remain in militant captivity). These are the dry figures of investigation, the sea of human tears, the eternal grief of the Motherland," Matios said.
Read alsoUkraine forces in Ilovaisk outnumbered by enemy by 18 timesAs UNIAN reported earlier, a fierce fighting took place near Ilovaisk in the second half of August 2014. Ukrainian troops were surrounded by the enemy. The Russian-backed militants fired on convoy which headed through the corridor, which had been agreed with the enemy for withdrawal of the Ukrainian forces. Ukrainian troops suffered multiple casualties.
According to official data, 366 troops were killed, while another 249 wounded. 128 POWs and 158 MIAs have been officially reported, Matios said.