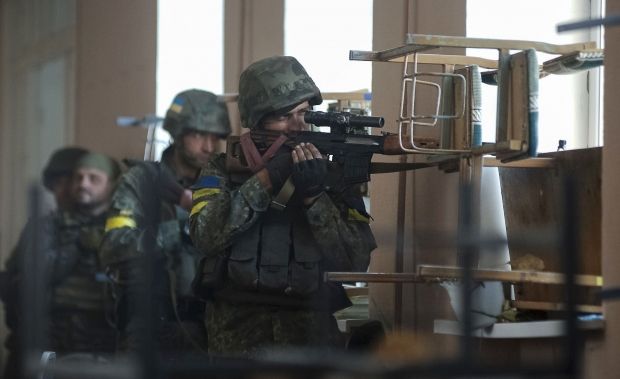 REUTERS
"To honestly answer the question about the losses, we should find answers to the following questions in the context of each force structure, which took part in those events: KIA's in all episodes, DOW's in hospital, [deaths] from wounds received in all events in Ilovaisk, and MIA's. Our commission could only indirectly estimate the death toll in all episodes in Ilovaisk. The number is nearing 1,000 men in total," he said.
According to Senchenko, the cause behind the rough estimates of the losses is military authorities' unwillingness to facilitate the investigation.
"When Ilovaisk was surrounded by about 3,500-3,600 Russian regular military units, reinforced by 500 militants, a squadron and a tactical group of the 51st [Ukrainian] brigade were sent to unblock the siege of Ilovaisk, and they were sent to fight to death," he said.
As UNIAN reported earlier, according to official data, 366 troops were killed, while another 429 were wounded.
At the same time, according to MP from the Popular Front Party Anton Herashchenko, more than 1,000 Ukrainian soldiers were killed in the so-called Ilovaisk pocket in Donetsk region.