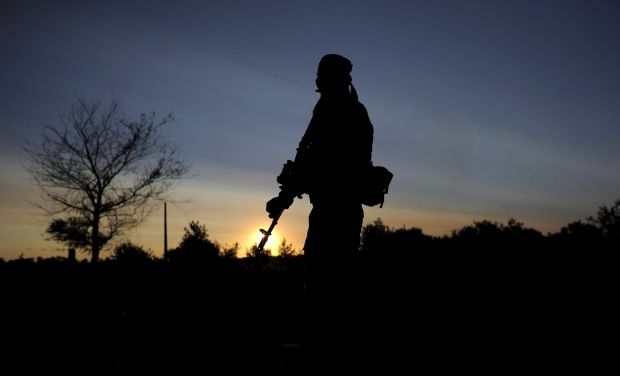 REUTERS
"On September 18 at 23:15 the Kyiv time, a wounded soldier and dead soldier of the Armed Forces of Ukraine were brought to the district territorial medical association in Stanytsia Luhanska. According to preliminary information, yesterday at about 22:20 near the observation post of the Armed Forces of Ukraine in the area of Bolotene village, Ukrainian military spotted the unknown and started chasing them" according to a report.
As noted, there were soon two explosions, probably due to triggering a trip-wire actuating device. One Ukrainian soldier sustained shrapnel wounds to his legs, and the other died on the site.
Military prosecutors and law enforcement officers are investigating the incident.