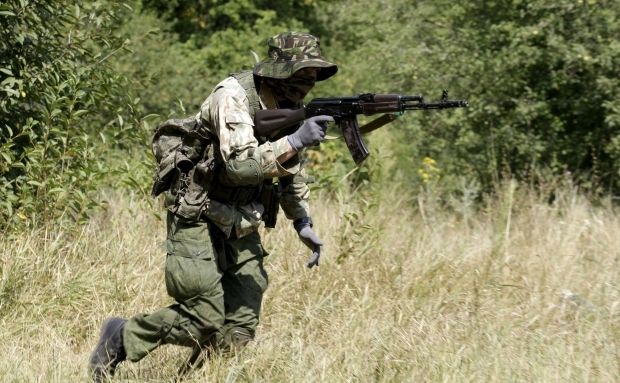 REUTERS
"The information is distributed among the Russian troops that a general rotation will be held in October. Military personnel who have experience in combat operations against the Ukrainian forces will be sent to Syria," he said.
According to Tymchuk, a unit of the Russian armed forces, based in the territory of the Southern Railway Station in the militant stronghold of Donetsk, has been fully withdrawn to the territory of the Russian Federation.
Read alsoMoscow sends troops to Syria without consent: media"The so-called "Republican Guard of the DPR" has been disbanded. Extremely dissatisfied with non-payment since July, the Russian mercenaries from this unit are trying to flee to Russia. The representatives of the so-called "Republican Guard of the DPR," nicknamed Chekist and Talib, have been declared "wanted" on looting and embezzlement charges," he said.
Read alsoFrom Kremlin-armed Donbas militants to millionaire criminal bossesAccording to Tymchuk, the DPR leade Aleksandr Zakharchenko is creating an "assault battalion" on the basis of the "Somalia" armed gang, which will be directly subordinate to him. A terrorist nicknamed "Givi" (aka Tolstykh) is appointed the commander of the newly formed illegal armed group.