OSCE: "LPR" militants pull back 30 tanks from contact line
21:33, 05 October 2015
War
The OSCE Special Monitoring Mission to Ukraine says "LPR" militants withdraw 30 tanks away from the contact line, according to the SMM report.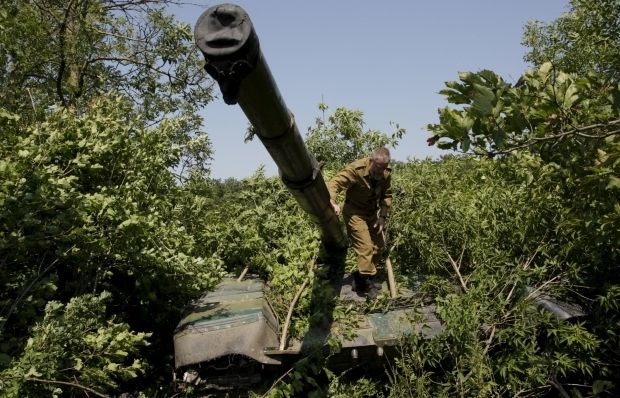 REUTERS
"The SMM monitored the process of withdrawal of tanks in accordance with the Addendum to the Package of measures," reads the October 4 report.
"The SMM observed the removal of 30 main battle tanks (MBTs, T-64 and T-72) from three areas [in militant controlled areas of Luhansk region], along three routes, to two storage sites, as previously announced to the SMM," says the report. 
Read alsoUkrainian military start pulling back small-caliber weaponsIn addition, "the Ukrainian Armed Forces provided the SMM with details of the routes for the withdrawal of MBTs in addition to the previously provided details of weapons storage sites and of the weapons to be withdrawn in conformity with the provision of the Addendum to the Package of measures."
As UNIAN reported earlier, the withdrawal of tanks from the demarcation line had begun in Luhansk region.
According to the ATO press center, removal of weapons with caliber under 100mm will start from Luhansk region. T-64 and T-72 main battle tanks, 85mm D-48 and D-48 antitank guns, 85mm mortars  will be removed to designated areas. The process of withdrawal will last for 41 days.
If you see a spelling error on our site, select it and press Ctrl+Enter