Over 300 Russian mercenaries arrive in Horlivka
14:15, 11 November 2015
War
About 300-320 Russian mercenaries have been spotted in the north of the town of Horlivka in militant-controlled area of Donbas, according to the Information Resistance Group.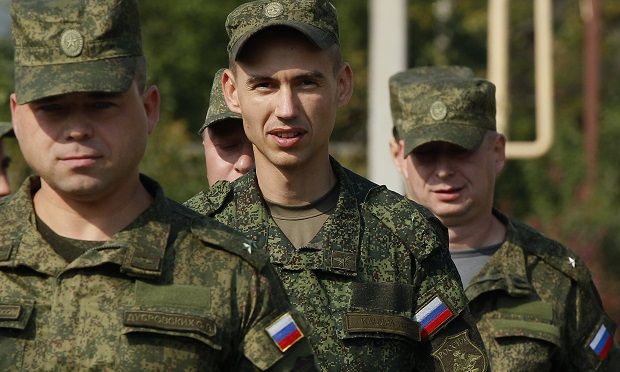 REUTERS
According to the report, the militants of several units are in the second echelon, equipped with trucks and armored vehicles – there are at least 12 armored combat vehicles.
The Russian proxies also continue to deploy heavy armor in the militant stronghold of Donetsk. For now, the Information Resistance Group has recorded seven main battle tanks (MBTs) in Kyiv district of the city, two MBTs near the Spartak stadium, and four MBTs in Petrovskiy district.The MBTs are camouflaged and scattered across the area.
Read alsoUkrainian Intelligence spots convoy of tanks in DonetskThree major warehouses of armored vehicles and artillery weapons of terrorists are set up near the town of Lutuhyne in Luhansk region. At the moment, each warehouse stores about 35-40 pieces of equipment, mainly MBTs.
If you see a spelling error on our site, select it and press Ctrl+Enter